All-women firm breaks the mould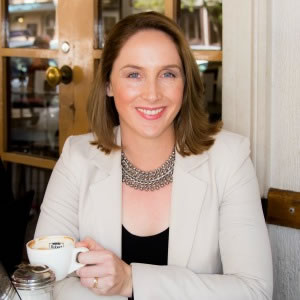 A firm composed entirely of female lawyers draws its strength from the diversity of its staff, director Amanda Farmer says.
Ms Farmer describes Lawyers Chambers, a Sydney based boutique, as all-women "by circumstance, not design".
"I simply have hired the best people for the job and it so happens that, at the moment, they're all women," she said.
Ms Farmer took over the practice in July 2013 from veteran lawyer Robert Van Aalst, who remains linked to the firm as a consultant.
As the new principal, Ms Farmer launched a rebranding exercise, giving the firm a new name and a new website where images of its all-female staff are front and centre.
While feedback has been positive, Ms Farmer said one client questioned whether the firm was lacking in diversity.
"I'm not sure that an all-male firm, of which there are many, would be asked that question," Ms Farmer said.
"I took [the client] up on that and said there is more to diversity than gender. We are a diverse bunch with a diverse range of clients who come to us for different reasons," she said.
She pointed to the fact that one of the firm's lawyers was born in China and speaks Mandarin, while another hails from Texas and has lived in France.
"Even though we're all women, we're all diverse in our own way."
In her experience, the firm's branding attracts clients looking for lawyers with a "different vibe" with whom they can form a connection.
"It comes from similar ideals and similar beliefs…that women in business should be promoted and advanced wherever we can," she said.
Despite the growing number of female lawyers, women continue to face obstacles at the senior levels of the legal profession, Ms Farmer suggested, particularly in making partner, running their own practices or becoming senior counsel.
Ms Farmer supports helping other women succeed, for example by briefing female barristers.
"The inevitable question arises – what if the woman isn't the best person for the job? But we're more than 50 per cent of the population," she said. "Instead of waiting for us to put our hands up, come out and look for us."