WA firm to give $100,000 a year to charity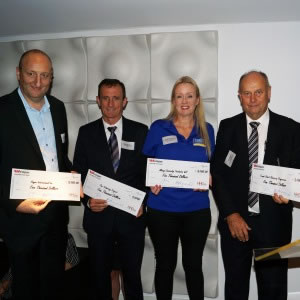 HHG Legal Group has rolled out a long-term plan to support four charities.
Through HHG Giving Back, launched on 7 May, the firm has committed to giving $100,000 every year, on top of pro bono work, to local charitable organisations.
The program will support The Fathering Project, which helps male family members connect with children; Freshstart Recovery Program, which treats drug addiction; Hagar Australia, a specialist aftercare agency for victims of abuse or trafficking; and Albany Community Foundation, which addresses charitable work in Albany.
The program was officially launched by Western Australia attorney-general Michael Mischin at an event also attended by transport minister Dean Nalder.
"HHG Legal Group is to be applauded for setting up HHG Giving Back," Mr Mischin said.