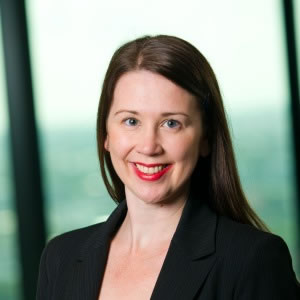 The legal profession needs more flexibility for dads who want time off to care for their families, a Minters partner has said.
Samantha Betzien, who has been at Minter Ellison for 12 years, suggested law firms' family friendly policies are not always extended to fathers.
"It's really important to change what I think is the norm around [parental leave]," Ms Betzien said. "I don't think we're as empathetic to dads who want to work part-time or who want to take a longer period of parental leave as we are with a woman doing it."
She suggested both genders needed to be extended opportunities to be primary caregivers.
"We need to regard that as being perfectly acceptable – while some people do, there's almost a perception out there that it's okay for mothers, but it's not okay for dads," she said. " I don't think that's ideal from a social point of view."
Despite more firms accepting flexible working policies, Ms Betzien believes all parents face challenges when taking time off work.
She plans to explore this topic in more depth as a guest speaker at the Women Lawyers Association of Queensland Biennial Conference, which takes place in Brisbane on 19 June.
In particular, she said parents-to-be tend to worry about stalling their business development.
"The reality is, when you take a period of parental leave you're out of the office and someone is going to manage relationships you once managed. It does have an effect on your business plan and business development activities."
However, Ms Betzien believes proper planning can ease the transition back into the legal life.
"There are challenges you need to manage, but as long as you manage them well it won't have an impact."
One strategy could be keeping in touch with colleagues and clients while on leave, although she acknowledged this might not suit everyone.
"Even if it's participating in emails, I think it's really important. One of the difficult things for women or parents going on parental leave is that you can lose that touch. Then, when you come back it can feel really foreign and out of the loop."
During her stints of parental leave, Ms Betzien continued to attend occasional seminars to touch base with colleagues and clients.
"I'm not suggesting you should, or that should be the expectation … but for me, it was really good because I felt very much connected with the office."
Ms Betzien suggested firms could still "do more" to help parents, but suggested the growing number of caregivers at partner level would create more understanding among firm leadership.
"I've had the benefit of speaking to other partners who have been through it before me. It's all part of the sharing experience, because we need to support each other," she said.
"I've had three periods of parental leave and I know how challenging it is," she said. "I know how disconcerting it can be when you've been working hard to build a practice and then you're gone from it for a while."