Lawyer at all-gay firm resigned to long engagement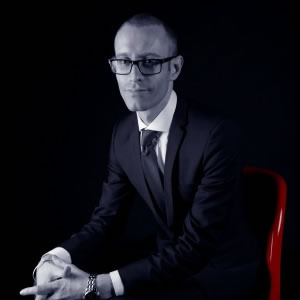 'Out and proud' LGBTI firm Dowson Turco have articulated a strong stance on gay marriage, but do not expect legislation to pass soon.  
The eight-year-old Newtown firm has 10 staff, including three LGBTI partners. It is the only firm of its size in Australia to be gay- and lesbian-owned and operated.
One partner, Nicholas Stewart (pictured), who joined the firm from Minter Ellison in 2012, is gay and has a personal stake in Australia enacting marriage equality in a timely fashion.
"Gay marriage is the number one issue for us right now, mainly because many of our clients and some of the people in our firm want to get married," Mr Stewart told Lawyers Weekly.
"I myself am engaged to my partner and people say, 'what does that mean?' It doesn't mean anything, because it is in contemplation of the law changing and we don't see the law changing any time soon."
Mr Stewart warned that a referendum is "not the way to go when it comes to gay marriage".
"A referendum is to change the Constitution," he said. "The constitution already allows for gay marriage … [it] doesn't need changing."
Mr Stewart said the 2013 High Court challenge to the ACT's same-sex marriage laws showed that marriage equality was consistent with the Australian Constitution.
This is different to the situation in Ireland, where the constitutional obstacles to gay marriage were substantial. Ireland became the first country in the world to enable gay marriage laws through popular vote in May.
"What we need now is for parliament to make laws that give effect to gay marriage," Mr Stewart continued.
Mr Stewart said a referendum would probably fail, even though there is a community consensus on the issue of gay marriage, with up to 75 per cent either in favour or indifferent.
A referendum requires a majority of states as well as a majority of people in each state to vote 'yes' in order to pass, he said.   
"So you are going to have problems in Queensland, in Western Australia [and in the] the backwaters of Australia where people don't agree."
Accidentally gay, intentionally inclusive

The firm's founders, Stacey Dowson and Mary Turco, both came from community law backgrounds and established Dowson Turco as an "inner-west progressive law firm".
The group did not intend to become an LGBTI firm, "but over time we've employed more and more gays and lesbians", Mr Stewart said. The firm now has a high proportion of LGBTI staff, although it welcomes heterosexual people who are "allies to the community".
Mr Stewart said many of his clients appreciate having a lawyer who understands their minority status in society. About 60 per cent of the firm's clients identify with sexual or gender minority groups. 
The gay and lesbian community often interact with the law in a particular way that is "very different to the heterosexual client". 
For example, Mr Stewart said, "a gay and lesbian client or an intersex or transgender client is in a very different context when separating from their partner".
Another example is drug possession during Mardi Gras, which is a criminal law issue largely specific to the LGBTI community.
The firm engages in advocacy around drug reform and other issues affecting the LGBTI community by writing letters to government ministers and the heads of police departments, as well as through targeted pro bono work.
"Our voice is probably the loudest when it comes to gays and lesbians because we are in that community, but also [because] we love that community and we want to see them prosper and grow in a safe way," Mr Stewart said.
Dowson Turco recently threw their support behind a transgender woman who was physically assaulted in Newtown, calling for a review of the controversial lockout laws that are reportedly attracting unsavoury partygoers to King Street.
"[We] approached the victim in that [incident] to offer our services on a pro bono basis," said Mr Stewart. "We haven't been engaged but we have approached."
"We are really outspoken when it [comes] to talking about Newtown being a safe place for gays and lesbians and intersex and transgender people," he added.
The firm also volunteers lawyers to work pro bono with the Inner City Legal Centre, supports the New Theatre in Newtown, the Sydney Gay and Lesbian Mardi Gras, Animals Australia and Amnesty International.