Exclusive: Salvos launches new practice with senior hire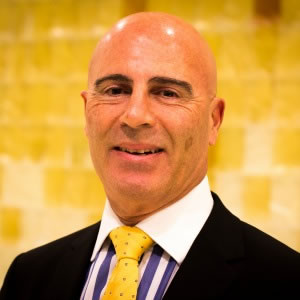 A former group head and partner at a national firm has been recruited by Salvos Legal to help achieve its ambitious growth target.
Guy Betar (pictured), a former Sparke Helmore partner who set up the firm's IP/IT legal services group in Sydney, has joined Salvos to drive a new IP and technology practice.
Mr Betar, who was most recently the senior legal counsel at global IT company TIBCO, told Lawyers Weekly he was not interested in returning to a large law firm.
"At this stage of my career, a smaller, more personal boutique style of firm is a much more appealing environment, where my skills and expertise are valued," he said.
Salvos' managing partner Luke Geary said the appointment of Mr Betar "fits neatly" within the firm's strategy to grow its commercial practice by 20 per cent each year for the next five years.
"Salvos Legal has a fairly aggressive strategic plan it has set for itself and is constantly looking to grow its revenue to support [the firm's pro bono practice] Salvos Legal Humanitarian. 
"The only way we can do that is by hiring top people who can help us create new entrances into the commercial market."
Mr Betar has held a range of senior roles over his 20-year career, within firms and the executive level of large corporates. His experience includes managing large, multinational transactions in the Middle East, Asia, Europe and the United States.
Appointed as a special counsel, Mr Betar joins three partners and 13 lawyers at Salvos Legal. These 16 fee-earners support three partners and four associates in the firm's pro bono practice.
Salvos' commercial group offers legal services in the areas of corporate, property and development and now IP and IT.
Mr Geary wants to significantly expand this side of the business and is seeking expressions of interest from property, corporate and commercial, and banking and finance partners.
His goal is to lure senior lawyers who can accelerate the firm's financial growth in order to give Salvos Humanitarian the shot in the arm it needs to deliver millions of dollars worth of pro bono services.
"We are always looking for new senior people who can help us do great work for clients that get why we do what we do," Mr Geary said.