Go professional on pro bono, firms urged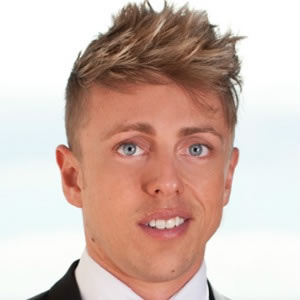 Effective pro bono programs require a strategic approach, including a dedicated pro bono team within the firm, says a DLA Piper partner.
Nicolas Patrick, who heads DLA Piper's international pro bono practice, believes most lawyers are willing to do community work, but many firms rely on ad hoc programs lacking oversight or strategy.
"What needs to happen is the law firms that currently don't accept any responsibility need to show some leadership, employ somebody to run their pro bono practice to actively bring the work in and to delegate the work to the lawyers in the firm," Mr Patrick  said.
"[Lawyers] want to do it, they're just not being asked."
Under this approach, lawyers are consistently offered opportunities to do pro bono work, encouraging a higher participation rate, Mr Patrick said.
"It'd be a rare firm to find people have been told not to do pro bono – but what happens is, it gets ignored. They don't have professional pro bono management and don't have anyone bringing pro bono in the door."
Where firms do have dedicated pro bono practices, Mr Patrick believes the programs are better placed to identify unmet legal needs and use their resources effectively.
As an example, he pointed to DLA Piper pulling back from a homeless persons legal clinic in Sydney.
"We took the view that, actually, homeless people in Sydney were quite well serviced by pro bono providers and increasingly by Legal Aid. In pro bono, we're not actually trying to compete with other firms or Legal Aid for work. If somebody else is happy to do it, then we're automatically not going to do it because we're interested in unmet need."
On the other hand, he said, firms without a professional practice tend to take on projects as they arise, even where the person being helped might already qualify for other assistance.
In Mr Patrick's view, firms that neglect their pro bono practices may be missing out on major business benefits. While stressing that DLA Piper's pro bono work is purely altruistic, he acknowledged the program has helped the business thrive.
"That's not the reason we do it, but we do see the benefits. Because people see the pro bono practice is delivering all these benefits, they keep putting more and more resources into it."
In particular, he suggested pro bono is attractive to young talent, offers a way to engage clients, builds the firm's reputation and breaks down internal barriers between practices.
Nonetheless, he believes firms need to embrace pro bono from a cultural rather than business development perspective.
"First and foremost, it's an altruistic program," Mr Patrick. "People started developing a business case for firms where the culture did not naturally support pro bono."