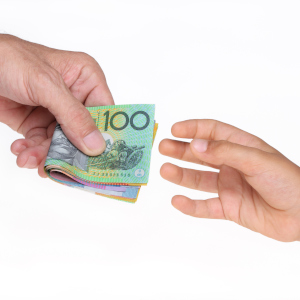 A new crowdfunding project will use its start-up capital to place out-of-work law graduates in community legal centres (CLCs).
The Piddington Justice Project, launched by banking service act. and the WA-based Piddington Society, aims to raise $30,000 through crowdfunding, which will be reinvested in CLCs.
Participating CLCs will be given at least $1,000 for every law graduate it takes on board.
Final-year law students and graduates will be invited to apply for the 2016 graduate intake from September 2015.
It is estimated the project will provide about 15,000 hours of pro bono legal service and help about 5,000 people in need of legal assistance.
act. is a new division of Community Sector Banking, a new banking model that uses crowdsourcing to raise money for social enterprise projects. Each project is live for a maximum of 60 days and, similar to other crowdfunding models, if it doesn't raise its funding target in the allotted time the project will not go ahead.
The English Family Foundation has already pledged to contribute $10,000 to participating CLCs once the Piddington Justice Project reaches $10,000.
Nick van Hattem, a Perth-based lawyer and the convener of the Piddington Society, which is administering the project, said if the pilot is successful it could be rolled out in other jurisdictions.
"We think this has the potential to make a significant impact in the years to come," Mr Van Hattem said.
The society will work with the CLCs in supervising the graduates and developing policies and guidelines that ensure graduates receive support and exposure to different areas of legal practice, he added.
PwC has estimated that every dollar spent on legal aid generates a return of $1.60 to $2.25, while the National Association of CLCs estimated that the return on investment is closer to $18.
The Chief Justice of Western Australia, Wayne Martin, will officially launch the project at the annual Perth Winter Ball, hosted by the Piddington Society at the Government House Ballroom tonight (19 June).
Justice Martin has endorsed the project, saying it "will provide places to young lawyers who wouldn't otherwise be able to achieve the practical experience necessary to enter the profession, but at the same time support the CLCs in their important work meeting unmet legal need within our community".