Jones Day chief says nice firms finish first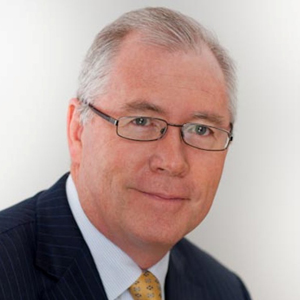 The head of Jones Day's Sydney office told Lawyers Weekly the firm doesn't hire partners with "sharp elbows" after poaching Herbert Smith Freehills' deputy senior partner Mark Crean.
Mr Crean is starting as a partner in Jones Day's corporate practice later this year after 24 years with HSF, including six years as head of the global firm's corporate group.
Jones Day's partner-in-charge in Sydney, Tim L'Estrange (pictured), said the appointment is part of the firm's strategy to build its M&A, capital markets and banking & finance practices.
"We see Mark, and I'm sure he looks at himself, as a builder – he wants to build practices," said Mr L'Estrange.
Importantly, he added, Mr Crean is a "likeable, nice and respected" person.
Jones Day places great emphasis on personality and behaviour when courting potential partners, according to Mr L'Estrange. The firm will apparently avoid hiring disruptive partners, even if they are strong financial performers.
"It's not only what you achieve, it's how you achieve it," he said.
"We joke about people with sharp elbows; they are not necessarily the people we want here."
He added that Mr Crean definitely does not fall into this category, even though he has been a top performer at HSF.
Mr Crean is a heavyweight in the M&A space, winning the Lawyers Weekly Dealmaker Award in 2013. He has also held senior management positions.
He was HSF's chairman before the merger with Herbert Smith in 2012 and a leading figure in developing the merger strategy with CEO Gavin Bell.
Once the tie-up had taken effect, he was appointed deputy senior partner.
In November last year Mr Crean threw his hat in the ring to become the global firm's senior partner, but lost out to London-based corporate partner James Palmer.
Following the failed bid for promotion, the firm extended Mr Crean's term as deputy senior partner.
American roots
Jones Day opened its Sydney office in 1998, but it did not establish an Australian law practice until 2006 when partners Chris Ahern and Matthew Latham joined the firm from Corrs Chambers Westgarth.
Eight years later, the firm launched a second office in Perth by poaching dispute resolution partner Stephen McComish.
More recently, Jones Day shuffled its leadership in Australia, promoting Mr Ahern to partner-in-charge of Australia and Japan, with Mr L'Estrange taking over Mr Ahern's role as the head of Jones Day's Sydney office.
Mr L'Estrange said the firm's North American roots are the envy of UK firms that have dominated the wave of global entrants to Australia's legal market in recent years.
"The one very significant challenge for the UK firms has been their complete inability to penetrate in any meaningful way the US market.
"That, in my view, will remain a significant thorn in their side."
According to Mr L'Estrange, there are significant opportunities for Australian firms in a position to win inbound work from the US.
He pointed to the country's regulatory system, which is producing a reasonable flow of banking & finance work to Australia. Other practice groups benefiting from the "deep, sophisticated US market" include projects/infrastructure, disputes, IP and competition law, he added.