Make visible what is invisible: ABA president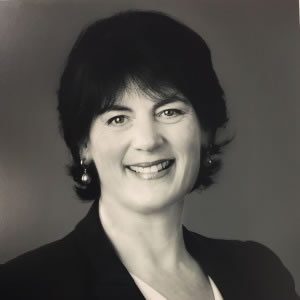 Disruptive lawyers can expose injustice by 'shining a light into dark places', but legal battles are becoming increasingly difficult to win in the present political climate.
That is the story that emerged from a panel discussion at the National Access to Justice and Pro Bono Conference hosted in Sydney last week.  
During the event, prominent solicitors and barristers were invited to speak on the topic 'Disruptive and dynamic lawyers: the gatekeepers of justice'.
Fiona McLeod SC, president of the Australian Bar Association and treasurer at the Law Council of Australia, offered some pearls of wisdom on how to overcome obstacles in the pursuit of justice.
"When you make visible what is otherwise invisible, it is an incredibly powerful moment for an individual," Ms McLeod said.
As a society, we are often unaware of the gross injustices occurring right on our doorstep, according to Ms McLeod.
As an example, she cited her own work on behalf of a victim of trafficking, which only came about after a documentary alerted her to the horrifying situation.
"For me, having a 13-year-old at the time I saw the movie, I just couldn't believe these things were happening in Australia," she said.
"[I couldn't believe] these incredibly vulnerable people were invisible to us, so that began my engagement."
In this case, her client had been brought to Australia at the age of 13 and raped a hundred times in 10 days before being picked up in an immigration raid.
Ms McLeod said that accessing justice often requires creative legal solutions and that lawyers need to "think outside the box" if they want to see results.
"[As lawyers we should] be creative about how we solve problems using laws that exist, using processes that exist and exploring the edges of those," she said.
Legal training, research abilities and deep empathy, which comes from 'walking around in the skin' of one's client, make lawyers uniquely placed to address entrenched problems in innovative ways, she said.   
"For example, in this country we have seen the emergence of class actions," she continued. "In a sense, class action lawyers are creatively looking for a solution when there is an absence or lack of response in the law on an individual basis."
"When you are an individual who has been hurt, how can you stare down a multinational unless you have a lawyer who is prepared to act for you with the potential reward for the whole group?" she asked.
Ms McLeod's final piece of advice for lawyers was to take the debate outside the courtroom, actively engage in political discussions and point out bad laws.
She called on lawyers to fight the government for legal aid funding and make it clear that "it is completely unacceptable for government to shirk from their responsibility to provide basic services to the population".
"There is an ever-diminishing pool of money available to fund an ever-increasing unmet legal need," she said.  
Ms McLeod acknowledged that lawyers who put themselves 'out there' are often labelled as "disgraceful". In some cases, such as the Queensland bikie defence, lawyers are "tainted by accusations of engagement in criminal behaviour just for acting for their clients", she said.
"For me, being disruptive means being a pain in the arse, even when that reflects badly on yourself sometimes," she said.
"For many in this room, I suspect it is a badge of honour that we proudly wear."