UK 'poshness test' not applicable in Australia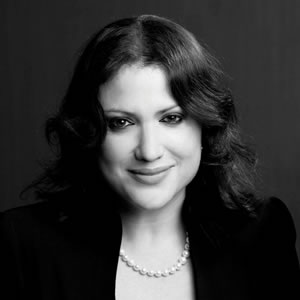 While reports from Britain highlight social class as a barrier to lawyers entering top firms, recruiters believe the Australian market is more interested in well-rounded candidates.
A recent report from the UK's Social Mobility and Child Poverty Commission found 70 per cent of job offers for elite financial services and legal firms in the nation went to graduates of selective or fee-paying schools.
"This research shows that young people with working-class backgrounds are being systematically locked out of top jobs," commission chair Alan Milburn said. "Elite firms seem to require applicants to pass a 'poshness test' to gain entry."
However, recruiter Elvira Naimon (pictured), head of Naimon Clarke, believes Australian firms place little emphasis on class when hiring.
"It's very much about the person," she said. "I've seen people from very underprivileged backgrounds who have come to the table with great charm and polish and sophistication. I don't think firms care, in many instances, where the person actually schooled."
Nonetheless, Ms Naimon warned that firms often take into account the prestige of a candidate's tertiary institution.
"One thing we do have a bias over is universities," she said. "And it's a very open and severe bias for some and against others. There is a preference against some of the newer universities and a preference for some of the internationally known universities."
Ms Naimon believes class may play a subtle role in hiring: for example, when partners look for young lawyers who share their interests in traditionally elite sports such as rugby or skiing.
However, she suggested ultimately presentation was the most important factor for recruitment, one not limited to those from a wealthy background.
"The expectation of firms is that, when they employ even a junior, they come to the table with a reasonable amount of maturity and some sophistication, regardless of whether they were private school-trained or otherwise."
Recruiter Daniel Stirling, director of G2 Legal, believes Australian firms may have once been interested in where a candidate went to high school, but this is now less emphasised.
"In the past I think it was more of a networking point, where people might be more willing to hire people who went to the same school," Mr Stirling said. "There is still some of that, but much less than it was."
Potential class indicators like world travel might be relevant during graduate recruitment, he acknowledged, because competition for top firms was so intense a wide range of factors was considered.
"I think firms are looking for the cream of the crop, or the top 1 per cent of applicants. So they will consider everything, and that might be their academic record at university but also their extra curricular activities."
Ultimately, he shared Ms Naimon's view that in Australia, perceived class was less important than good communication skills and presentation.
"I don't think they're making decisions based on what class of person someone is," Mr Stirling said. "They're evaluating candidates on a more sophisticated level than that.
"Whatever background you're from, if you work hard and get the right academic scores and interview well when you get the opportunity, you can go a long way."