'Window of opportunity' opens for global M&A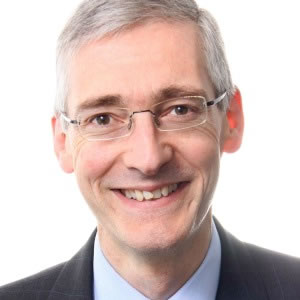 Growth in international M&A activity will accelerate over the next three years, according to a new report.
Projections by Baker & McKenzie and Oxford Economics show global transactions reaching an average annual growth rate of 2.9 per cent in 2017/2018, compared to 2.5 per cent each year since 2012.
The report, The Impact of Macro Trends on Future M&A and IPO Activity, predicts that transactions will rise by 17 per cent in 2015, with their value exceeding USD3.4 trillion by 2017.
However, growth is expected to ease off after 2017/2018. The report predicts central banks will gradually raise interest rates in developed markets, causing a dip in equity markets.
Higher benchmark interest rates and the end of easy credit will lead to a moderate slowdown in global deal-making activity in 2018 through to 2020.
"For corporates, the window of opportunity for strategic, cross-border M&A is now," said Baker & McKenzie's global head of M&A, Timothy Gee (pictured).
"The structural drivers, cyclical trends such as equity prices and economic conditions such as GDP growth are ripe for deals until 2017.
"Perhaps most importantly, positive business sentiment is back – CEOs have the confidence to pursue their strategies and the equity markets are rewarding those who deliver."
Over the next five years the most successful markets will include developed economies The Netherlands, UK and Sweden; BRIC nations China, Hong Kong and India; and emerging markets Mexico, Egypt and Vietnam.
Easy monetary policy and lower oil prices will allow developed countries to dominate, while smaller and emerging economies will show dramatic growth in deal activity.  
"Many US and European companies have accumulated large cash balances available for acquiring new businesses,"  Mr Gee said.
"Financial sponsors also have the potential to boost global transactions, with private equity firms sitting on a record US$1.1 trillion in uninvested capital."
Sectors to watch are healthcare, pharmaceuticals, consumer goods, telecoms and financials, according to the report.
It also highlights the exit of Greece from the Eurozone as a major risk to growth forecasts, as well as a Chinese hard landing and the US raising interest rates faster than expected.
Global head of capital markets at Baker & McKenzie Koen Vanhaerents said the IPO levels will follow a slightly different pattern to M&A.
"[This is] due to political uncertainty and the higher volatility that inevitably comes with liquid markets," Mr Vanhaerents said.
"But overall stock markets are high and this provides boards with the confidence to pursue M&A deals, so the two areas of transactions are fundamentally linked. The current environment is broadly positive."
Figure 1: Global M&A transactions (Source: Global Transactions Forecast)