East coast firm incorporates after near unanimous vote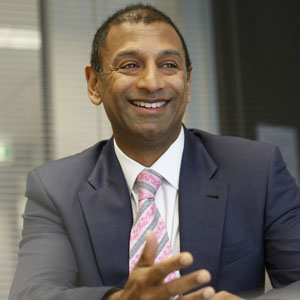 More than 60 partners at Colin Biggers & Paisley have voted in favour of incorporation.
The firm has elected for an incorporated model to bring its Brisbane, Sydney and Melbourne offices under the same roof. The move follows a merger with incorporated Brisbane firm Hemming + Hart in 2013.
"It was just one of the most overwhelming votes and there was a high level of enthusiasm across the partnership," said managing partner Dunstan de Souza (pictured).
Only one partner at the firm voted against incorporation and two partners abstained.
Mr De Souza said there were several reasons for incorporating. The move will allow the firm to trade as one entity, which will consolidate and simplify internal management.
The firm recently rebranded as CBP Lawyers and incorporation will provide an opportunity for the firm to return to a common name, Colin Biggers & Paisley.
"The other thing is the operational efficiency," Mr De Souza said. "There is less complication with one entity, one trading name. So it is easier in terms of branding and easier in terms of accounting."
"It's a good way to manage our firm. It is a natural progression."
Mr De Souza said incorporation would give the firm the flexibility to change its business model at a later date, but said there were no planned changes to remuneration or partnership structures: "It is just an openness to things in the future." 
Growth through recruitment is on the horizon, however. "Our intention with this model is probably to grow [our partner] number to well over 70 before the end of this financial year," Mr De Souza said.