Economic slump fails to dampen China prospects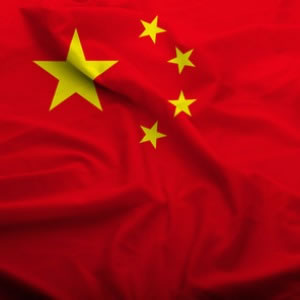 China's stock market took a hit from the Greek debt crisis, but legal activity stemming from the region is expected to remain robust.
Following the collapse of Greece's debt negotiations on Monday, the Shanghai composite index fell 3.75 per cent while the Shenzhen composite fell 6.0 per cent, Hong Kong's Hang Seng dropped 2.7 per cent and the Nikkei fell 2.3 per cent.
Nonetheless, Commonwealth Bank professional services analyst Marc Totaro said legal activity driven by China was likely to remain strong.
"Overall, the firms we've been speaking to recently have been very positive about Asia and China in particular," Mr Totaro said.
"The changes are being viewed as a rebalancing of the economy, but the growth rates there are still expected to be well into the positive territory. That will continue to underpin a lot of the growth in revenue that the top-tier firms are expecting."
In Mr Totaro's view, any decreases prompted by the eurozone crisis would be a passing phase for the Chinese economy.
"If there are longer-term downturns in Europe, that may impact to a greater extent but in the short term the view is that it's a blip. Overall, Asia certainly comes through as one of the growth drivers in an otherwise subdued environment."
He described the current mood as "cautious" but said firms were optimistic about China's potential over the coming 12 months.
Herbert Smith Freehills partner Nicola Yeomans, who works out of the Singapore office, agreed Asian growth was likely to survive the Greek crisis.
"Greece's default itself is unlikely to have a significant or immediate impact on the Asian markets right now; any eventual effect on the euro and the EU itself may have a slightly greater impact here, but we cannot predict accurately until the negotiations and referendum in Greece are complete," Ms Yeomans said.
"Regional liquidity remains sound and intra-Asian deals are increasingly driving this market which will, hopefully, further insulate the region."
She reported M&A activity remained strong across south-east Asia, underpinned by Chinese infrastructure spending.
"There has also been a lot of activity in the transport infrastructure sector, which is likely to continue. China's Silk Road Infrastructure initiative is expected to drive more developments and create more infrastructure assets that will be attractive to domestic and international bidders throughout the region."
In her experience, 'mega-deals' are rare in southeast Asia, but China is raising the stakes.
"This is so particularly in the listed space, including the $1 billion takeover offer for an SGX-listed semiconductor company on which we advised the Chinese bidder. This was one of the largest M&A deals in Singapore so far this year. The scale and complexity of that deal demonstrates Chinese firms are prepared to invest significant capital into assets within the region and we see no sign of that abating."