'Cracking year' for HSF reinforces merger model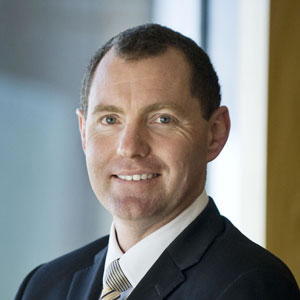 Herbert Smith Freehills has reported a jump in profitability over the last financial year, pointing to the success of its Australian merger over two years ago.
According to full-year results released by the firm, its profitability rose by 12 per cent in the 2014-15 financial year and 24 per cent over the past two years.
Revenues increased by £815 million, up two per cent on the previous year, while net debt reduced by 16 per cent.
Australian managing partner Jason Ricketts said the results underlined the strength of the merger which created the firm in late 2012, when UK-based Herbert Smith joined with Australian firm Freehills.
"I think [the results] show that the rationale behind the merger was right but more importantly, that it's being delivered in the way that was envisaged," Mr Ricketts said.
"It's a good set of numbers. It's been a second really great year of growth globally and across particular transactional groups and parts of the firm."
Regarding Australia, Mr Ricketts suggested HSF had become a market leader, pointing as evidence to ACRITAS data, a swathe of band one rankings and high-profile awards earned by the firm.
"Within the Australian market, I think we've been the stand-out performer in the market again this last 12 months," he said.
"All those external things show that it's been another cracking year for us in Australia."
He also pointed to several large-scale deals managed by HSF's Australian offices, including the de-merger of BHP Billiton's South 32, valued at $14 billion.
However, Mr Ricketts said Australia-specific data on revenue or profitability were not available.
"We don't look at how one region compares to another region. At the end of the day, it's how the global firm does," he said.
"It was quite an important cultural thing for us when we merged to say 'we are a global firm.'"
He suggested the firm had recently established a unified global network and would continue to strengthen these ties over coming years to foster further growth.
"This is the first full year where we've really had that great connection across the network," he said.
"I think we see that is the way to continue to meet our clients' needs. I think what it's about now is that in each of the offices and regions we're in, leveraging the rest of the network to deliver what the clients want."
In his view, client service is the secret to HSF's continued success.
"I think it's about focusing on what our clients want, what they need and anticipating what they need over time. We're generally easy to work with and get what our clients want – it's nothing more tricky than that.
"Although being genuinely client-focused in everything you do does take a bit of work, you have to be serious about it because clients can see where you're not."
Joint CEO Sonya Leydecker echoed Mr Rickett's sentiments, praising the Australian practice for growing its market share.
"We are very pleased about the progress of the firm in its second full year since the merger – in particular, the increase in overall profitability with a rise in profit, PEP and the amount paid to our partners," she said.