Greek crisis could have surprising upside for Australian M&A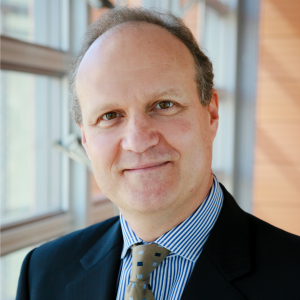 Downward pressure on the Australian dollar following Greece's rejection of harsh bailout terms may be a catalyst for foreign investment in Australia, a Minter Ellison partner says.
The resounding 'no' vote in the Greek referendum on Sunday shocked the market, with the Australian exchange rate dropping to its lowest level since May 2009.
Ron Forster (pictured) told Lawyers Weekly foreign investors may take advantage of the sudden depreciation of the Australian dollar caused by the financial crisis unfolding in Europe. 
"In the short to medium term, if the dollar continues to depreciate, that will definitely provide an encouragement for foreign bidders to continue their interest in Australian companies because the valuations are becoming more attractive," Mr Forster said.
The dollar sat at a low of US74.78¢ on Monday morning, a 2 per cent decrease compared with the same time on Friday.
Mr Forster said the fallout in Greece stands apart from its debt crisis, which has been ongoing since 2010.
"The latest developments are surprising," he said. "No one was really expecting that Greece would default on its loan from the IMF and end up putting an austerity package to a vote by the population, which is why this is causing jitters in the market."
Most bank branches in Greece have been closed for the past week and ATMs have been limited to daily withdrawals of €60 to prevent a bank run.
Greece has previously accepted two bailouts from the International Monetary Fund (IMF), the European Central Bank (ECB) and the European Commission (EC), which now exceed €264 billion at today's exchange rates.
The bailouts were conditional upon tough austerity measures including budget cuts and tax hikes. In the context of deep economic crisis and high unemployment, which now sits at 25 per cent (over 50 per cent for young people), these terms have met with public resentment.
Greek prime minister Alexis Tsipras ran an election campaign this year promising to renegotiate the bailout conditions with creditors.
On 30 June Greece failed to pay €1.5 billion to the IMF, effectively defaulting on its debt. The new bailout conditions proposed on 25 June by the IMF, ECB and EC were rejected by 61 per cent of the population in a referendum held at the weekend.
Fears that Greece will leave the eurozone will continue to create volatility in the stock market, according to Mr Forster.
"Whether that is a short-term phenomenon or whether that extends out a bit longer because of the Greek crisis unfolding in slow motion, we will have to wait to see," he said.
"In Australia, I don't think it's going to slow things down," he added. "In fact, I think it could create opportunities.
"Targets are already in sight for potential bidders and if the dollar goes down further, and the prices go down further, then for a cash acquirer these targets are likely to be more attractive."