New Mullins boss ready to blaze his own trail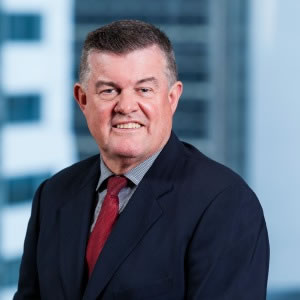 As the managing partner of Mullins steps aside after 35 years at the helm, his successor believes the time is ripe for change.
Curt Schatz, partner and head of the property and hospitality practice group, has taken on the managing partner role.
"We're a firm that's been around for 35 years," Mr Schatz told Lawyers Weekly. "We've grown significantly in that time and John Mullins' contribution to that should not be underestimated.
"But the really strong message is that it is time for a change. We need to redirect our growth strategies for the future."
He hopes to grow the firm's revenue by applying similar strategies to those which helped him grow his practice group to the firm's largest.
"I've been here for nearly 21 years and have been a senior partner for 21 years," Mr Schatz said.
"My group has grown to be the biggest group over that period of time. I think it's a natural progression for me to become the managing partner, and to utilise all of the skills I've used to date to duplicate those skill sets and grow the firm."
As managing partner he will continue to lead the practice group, which he believes will be possible with the help of the firm's management team.
"I'll be fully optimising the very good skills of the staff to maximise the firm's potential," Mr Schatz said, naming the IT, finance, HR and business development departments as key resources.
While Mullins has a single Queensland office, Mr Schatz said the firm was part of a national network and may consider expanding interstate.
"At the moment, the property activity in New South Wales is going ballistic. We would consider having a loose presence in New South Wales. We are certainly looking at doing more business there and being more present would assist that."
Internally, he hopes to provide young lawyers in the firm with a clear path to partnership.
"One of my main roles is to ensure I provide strong leadership, particularly in the space of encouraging and showing our junior lawyers that there is a strong path of succession," Mr Schatz said. "We've maintained strong relationships with our lawyers, such that we don't lose a lot of them.
"My goal is to ensure we keep all our lawyers, and provide them with a clear opportunity to stay here a long time in a strong firm. We want them to become partners in this firm, rather than go elsewhere."
Mr Mullins will remain at the firm in his capacity as the chairman of an executive committee assisting with the transition.
Despite his predecessor's long legacy, Mr Schatz signalled he had no reservations about taking on the role.
Mr John Mullins, left, with Mr Curt Schatz, right