Hiring surge in legal industry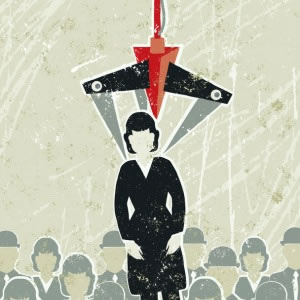 Firms intend hiring more lawyers in the coming year, although in-house roles are growing at a slower pace, a new report suggests.
According to a survey by recruitment company Michael Page, 47 per cent of legal employers are planning to increase their staff headcount in the next 12 months.
Both top-tier and mid-tier firms signalled their intention to hire more lawyers in the corporate, M&A, banking and finance, property and construction, IT and IP law practice areas, Michael Page director of legal John MacLean said.
Legal employers also showed themselves willing to reward employees, with 82 per cent planning to give staff raises and 62 per cent handing out bonuses in the coming year.
"Cost-control pressure remains on firms both internally and from clients, however, in certain sectors, the majority of firms have now shifted to an expansion agenda with a focus on revenue growth," Mr MacLean said.
In-house roles are lagging behind private firm roles, but have seen a gradual increase, he said.
In Mr MacLean's view, this slower growth could be explained by the cost-cutting measures in place in some corporations.
"Several institutions still have hiring freezes or are subject to strict hiring constraints in their legal teams and reducing legal costs is still a consideration for most legal companies."