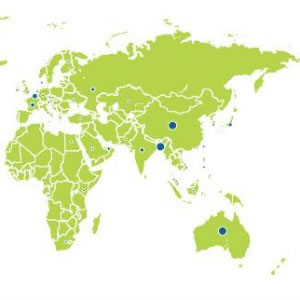 Only China poses bigger rule of law challenges to foreign investors than Australia, according to a new report.
Hogan Lovells and The Economist conducted a survey of 301 senior decision-makers towards the end of last year, focusing on companies with at least $1 billion global annual revenue.
Eight per cent of respondents cited rule of law as a significant issue in Australia. Ten per cent cited China and 7 per cent cited Bangladesh as countries where rule of law was a concern.
"One cannot rule out that recent high-profile bilateral investment treaty and World Trade Organisation claims related to the Australian Tobacco Plain Packaging Act 2011 may have featured in the respondents' answers," said partner at Hogan Lovells Markus Burgstaller.
The report showed that the strength of the rule of law was the third major consideration of companies when making decisions about when to invest, along with "ease of doing business" and "a stable political environment".
Eighty-eight per cent of respondents said that a strong rule of law is either "essential" or "very important" to investment decision-making.
The report noted that more than US$1 trillion in foreign direct investment flows across borders worldwide every year. Understanding the factors that influence companies' choices is the key to capturing that capital.
The report used a broad definition of 'rule of law', including the clarity, certainty and predictability of laws as well as certain elements of justice within the country's legislature.
Normative principles such as freedom from expropriation, physical security of persons, respect for contracts, access to courts and government adherence to agreements were also considered relevant to foreign investment decisions and included in the 'rule of law' definition in the report.
There were three big 'red flags' relating to the rule of law for multinational investors, according to the study. These included the prevalence of corruption, political or social instability and lack of transparency in rule-making.
Investors were most troubled by a failure to properly recognise intellectual property rights by Australia and New Zealand.
Table 1: Country where most significant rule of law incident(s) occurred.
(Source: Risk and Return: Foreign Direct Investment and the Rule of Law by The Bingham Centre, The Investment Treaty Forum, Hogan Lovells and The Economist)