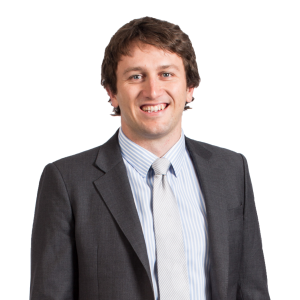 Two-partner firm Talbot Sayer claims to have "struck a niche" by advising on lower-end M&A, private equity transactions and IPOs at a competitive price.  
"We are providing top-tier quality work at a cost which reflects a boutique cost structure," partner Oliver Talbot (pictured) told Lawyers Weekly.
Mr Talbot and partner Tim Sayer both worked at McCullough Robertson before launching their boutique firm in April 2014.
"We've had fantastic support from clients for the concept that has enabled us to build a really strong team," Mr Talbot said.
The eight-lawyer firm provides an alternative for businesses involved in smaller M&A deals, which would otherwise attract hefty fees at larger law firms.
"[Businesses often] need high-quality service and lawyers with experience on doing bigger deals in top-tier firms, but they don't want to pay the top-tier price tag," Mr Talbot said.
"[Clients] don't want a million-dollar legal fee on a $5 million or $10 million deal."
Talbot Sayer targets deals such as private equity 'bolt-ons' where clients need assurance that the transaction will be done properly but are looking to avoid a big fee.
"Our natural hunting ground is transactions which have a level of complexity," Mr Talbot said. "They tend to not be as high value, but they are just as important in terms of making sure everything is done properly when it comes to exit."
Mr Talbot said there was at least one other boutique firm  focusing on corporate M&A.
"There haven't been a huge number of break-aways from the larger firms," he continued. "Whether there will be in the future, I'm not sure."
Some of Mr Talbot and Mr Sayer's clients brought their work over to the new firm from McCullough Robertson.
"But more than anything, we've targeted new clients," he said. "We've still got a good relationship with the guys at McCullough Robertson. That's all been managed very amicably."