Fifteen years on, Allens pro bono sticks to winning strategy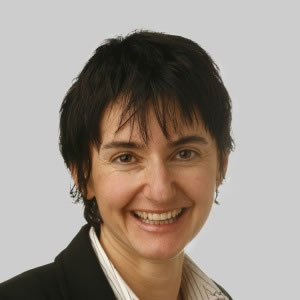 After taking out the pro bono award at the first Lawyers Weekly Australian Law Awards, Allens has kept to a tried and true formula.
At the first Australian Law Awards ceremony in 2001, Allens precursor Arthur Robinson Hedderwicks won the pro bono category for its partnership with the Fitzroy Legal Service in Melbourne.
Today, as submissions are open for the 15th awards, head of pro bono Nicky Friedman said partnerships remain at the core of Allens' pro bono practice.
"Working closely with different community organisations, particularly community legal centre organisations, allows us to rely on those expert organisations to understand what community needs are," Ms Friedman said.
 She believes these partnerships help top-tier firms identify issues at a grassroots level.
"Our day-to-day work doesn't see us at the grassroots unless we're doing that in partnership with other organisations. Alone, we're not able to reach that client base," Ms Friedman said.
"But when we do that in partnership, we're able to put our finger on the pulse."
Allens continues to work closely with the Fitzroy Legal Service, offering a graduate level position with the organisation each year as well as with the Refugee and Immigration Legal Centre and the Human Rights Law Centre.
However, the firm's approach to pro bono has become more strategic in the past decade, according to Ms Friedman, who has led it for the past eight years.
"Pro bono at Allens now is more professionalised than it would have been 15 years ago," she said. "There's been a full-time head of pro bono for the past 10 years. We've got a pro bono coordinator in each of our Australian offices, who works part-time as a commercial lawyer and part-time to coordinate the pro bono practice."
The firm targets work with disadvantaged groups in mind, giving priority to reconciliation, homeless, mental health and environmental causes.
Allens has also restructured its approach to pro bono recently, integrating the practice with other community support programs and philanthropic efforts.
"We've created a community engagement board, which is a new way of approaching things at the firm," Ms Friedman said.
She also paid tribute to Tom Yuncken, the partner who ran Allens' pro bono efforts in 2001 but was killed in a cycling accident in 2007.
"Tom Yuncken was an early leader in pro bono and he tragically died much too young."
The Australian Law Awards submissions are open until 31 July, with the ceremony to be held on 17 September.