Mining collapse a boon for mid-tiers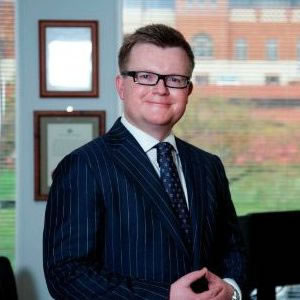 The weak mining sector has spooked large firms, but mid-tiers could thrive in these changing conditions, a managing partner says.
Simon Creek, managing director of mid-tier Western Australian firm HHG Legal Group, suggested the Perth legal sector was feeling the effects of sluggish mining activity.
HHG Legal has offices in Perth, Albany and Mount Barker and recently acquired rival Nicholson Clement in Mandurah.
"It's probably too early to tell the full impact of the collapse of the mining sector," Mr Creek said. "But there's no doubt the large firms are jittery, I'm hearing that every day."
On the other end of the spectrum, he suggested sole practices and small boutiques were struggling to cope with clients' increased expectations, creating a window of opportunity for mid-tiers.
"The small firms are finding it fairly difficult because WA has caught up with the rest of the country in the past decade. There is a demand for more sophisticated level of client service and small firms are finding that hard to deliver."
"Large firm clients are looking for stronger value and smaller firm clients are looking for higher service level – that's exactly where the medium-sized firms fit in."
Mr Creek said HHG was fairly unusual among Australian firms, having started in a remote Albany in 1919 and subsequently grown to the metropolitan areas.
Referring to the firm's newest acquisition in Mandurah, he suggested regional areas had a strong demand for well-resourced firms able to take on complex matters.
"All regional areas tend to have sole practices that probably look after criminal law fairly well," he said. "But when it comes to quality commercial work, tax, property, litigation, estate planning, family law ... you need quite a lot of resourcing for those practice areas to do them really well.
"Strong regional locations that aren't too far from a capital city, they are good opportunities."
However, he also warned about the geographical challenges of some regional locations, particularly the difficulty in attracting staff.
"You have to work extra hard to get really good people in regional locations. For example, getting top staff in Albany, which is 400 kilometres from Perth, is difficult. It always has been. That's why we've grown the bulk of the firm in Perth."
In the future, Mr Creek believes HHG may continue its regional strategy but the focus is on expanding their city office.
"Bunbury is the only other regional location we have our eye on in the future – we're not in any hurry, but that would make sense for us. Other than that, it's continued growth in Perth in that medium-sized market."