Arrest of more than 100 lawyers in China 'deeply disturbing': LCA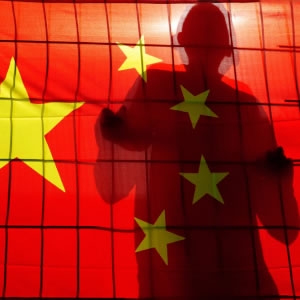 The Law Council of Australia has condemned the mass arrests of lawyers, law firm staff and activists as part of an unprecedented crackdown by Chinese authorities. 
This recent effort to quash human rights activism began on 9 July with the detention of Wang Yu, a lawyer at Beijing-based firm Fengrui.
Up to 200 lawyers and activists have been detained or questioned by police in the past week.
Many of the lawyers apprehended, such as Ms Wang, Li Heping and Sui Muqing, are well-known human rights advocates.
Most of those detained have now been released, but 31 are still missing or being held by police, according to Amnesty International.

Two lawyers, Xie Yang and Mr Sui, are being held on suspicion of "inciting subversion of state power", which could carry a prison sentence of up to 15 years.
"The reports we are getting from China are deeply disturbing," said LCA president-elect Stuart Clark.
"No lawyer should have to face intimidation, hindrance or improper interference in their work."

Mr Clark emphasised that an independent legal profession is fundamental to the promotion and protection of the rule of law.
"The Australian legal profession has a responsibility to monitor and promote the rule of law in the region," he said.
The Chinese attack on lawyers has been criticised by the US State Department, which expressed concern that China's new national security laws were being used as a "facade to commit human rights abuses".
China's state-controlled news outlets, including Xinhua News Agency, People's Daily and Global Times, have run articles claiming that human rights activists and lawyers had formed a "criminal group".
One article, "Unveiling the dark truth behind human rights", alleged that law firm Fenguri had "stirred up" sensitive cases.
Others claimed that Fengrui lawyers broke the law by organising paid protests, tried to sway the courts by spreading rumours online and used prominent cases to turn "sensitive issues into political issues".