Big-name regional firms face hiring drought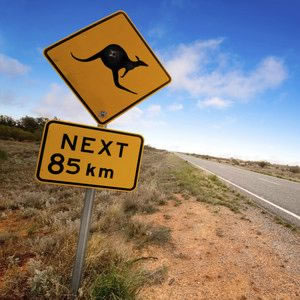 Even with the brand power of large law firms, offices in regional areas are struggling to attract and retain high-quality lawyers.
Charlie Martel, a partner at HWL Ebsworth's newly acquired Alice Springs office, has said the firm's biggest challenge is recruiting talented lawyers.
"To try to attract and retain good staff is very difficult – not just in Alice Springs, but in any country town and even in Darwin," Mr Martel said.
"Getting people out of the bigger cities is very difficult. I'm not sure how you can motivate them to do it, other than try to sell them the lifestyle."
His view lines up with results from a 2009 Law Council of Australia report, which found 43 per cent of country practice principals do not have enough lawyers to serve their client base.
In Mr Martel's experience, the recruits who tend to last have family or other ties to the area.
"The people we've had that have been good have been the people who have wanted to come to Alice Springs for a different reason," he said.
"We need to try and sell it better, especially given the opportunities that are there."
The Alice Springs office has been part of HWL Ebsworth since February 2015, when the national network acquired two-office firm Cridlands MB.
In Mr Martel's view, being part of a national network offers distinct advantages over other rural firms.
"We've got access to 24-hour IT support, 24-hour secretarial support and everything else that goes with being in a large firm, including access to any sort of lawyer with any kind of expertise all over the country," he said. "It's not the same as working in a small firm in a small country town."
However, he was unsure if the national network model could be effective in many other regional markets.
"I don't know that I can see any of the bigger national firms going to regional centres, like your Dubbos or Tamworths," he said. "The charge-out rates are lower in those towns and they would probably not have the numbers to justify being part of the bigger firm. There are some bigger centres like Wagga, but I don't know that national firms are interested in a presence in those marketplaces yet."
From his personal experience, he is baffled why so few lawyers are interested in country practice.
"I understand it's pretty hard to get a job as a junior lawyer in the city and the question is why those people don't look beyond the city to work in the country," Mr Martel said.
"More people should. I don't know why they don't."