Law students ambivalent over legal career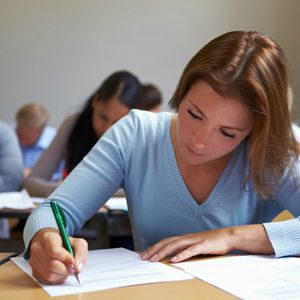 A new survey has found just 61 per cent of students studying law intend to practise after graduating.
The study by the Women's Lawyers Association of NSW found a further 28 per cent of students at law schools were unsure about whether to practise and 11 per cent had no interest in becoming a lawyer.
Male and female students cited different reasons for choosing to study law, with 49 per cent of women attracted by an interest in social justice compared with 35 per cent of men.
By contrast, males were more likely to cite income as a motivation, with 36 per cent of men seeing salary as a major drawcard against 31 per cent of women.
Prestige and status also appeared to be valued more highly by men, with 37 per cent citing it as a factor. By contrast, 26 per cent of women considered status when applying.
The full study will be launched later this week by Acting Justice Jane Mathews of the ACT Supreme Court, the patron of WLANSW.
The survey questioned 1,403 graduates from university law schools and the College of Law in New South Wales.