Deleting email next step in tech evolution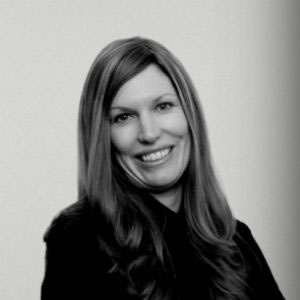 Lawyers have been urged to "get off email" amid concerns at how easily confidentiality can be breached.
Most firms and lawyers have failed to consider the potentially dire consequences of sending clients documents via email, says Harriet Warlow-Shill, former Allens lawyer and managing partner of boutique KWS Legal.
"At the moment, all lawyers are expected to have smart phones and respond quickly to emails – flicking emails here, flicking emails there," Ms Warlow-Shill said.
"I don't think we're thinking enough about data security. We should all be trying to get off email."
To illustrate the dangers Ms Warlow-Shill points to last year's Sony hacking scandal, where senior executive emails were leaked to media worldwide.
"We work in an area where confidentiality is absolutely of supreme value to our profession, yet we're sending confidential information along a highway millions of people use every day," she said.
In Ms Warlow-Shill's practice, clients can log in to a secure online platform to access documentation or provide feedback. She hopes to be email-free in 12 months.
"The next step in our technological evolution is to do away with email. I would be happy if by this time next year, none of our clients were sending us emails."
Ms Warlow-Shill will speak at the Chilli IQ Managing Partner Forum in NSW on 20-21 August on how boutiques can use technology to their advantage.
She believes technology is helping close the gap between major firms and smaller providers as innovation give boutiques access to online resources that rival their larger competitors.
"The difference in the calibre and the quality [between boutiques and larger firms] is closing," Ms Warlow-Shill said.
"I see a huge improvement in our precedents system, in our ability to reach the right legal fact and our research resources. I couldn't say that we have exactly the same resources as a major firm, but I don't feel limited by the resources."
Technology has also allowed her to automate word-processing and simple procedures, cutting costs and freeing time for high-value work.
"Doing those basic word-processing tasks is what we're looking to cut out – we have the technology to do it," she said. "The first ones to do it and shape their business around it are going to be the winners."