Bar falls behind firms on gender equality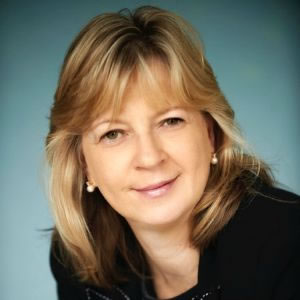 Barristers' chambers remain the "last bastions of conservatism" as law firms surge ahead on the issue of gender diversity, says an Australian Law Awards judge.
"At the last two Australian Bar Association conferences the issue of gender and the lack of women getting briefed has been completely off the agenda," said Caroline Kirton QC (pictured).
Ms Kirton, chair of the equal opportunity committee at the Law Council of Australia, spoke to Lawyers Weekly ahead of the Australian Law Awards – submissions are now open.
Despite the landmark National Attrition and Re-Engagement Study (NARS) report released in 2014, gender equality has been a "complete non-issue" at the Bar, according to Ms Kirton.
The NARS report revealed that female barristers experience a higher rate of discrimination and harassment than their male counterparts in law firms or in-house.
Women at the Bar also reported being regularly denied briefs because clients prefer male counsel.
Ms Kirton said the loose structure of chambers and the independence of barristers in Victoria makes it particularly difficult to generate momentum on the issue of equal opportunity.
"[Barristers in Victoria] are just loosely grouped," she said. "I'm on a floor of people who are all on different lists and perhaps all we share is a photocopying machine and a few expenses."
She said raising the issue of gender equality was "really hard work". 
A further problem is that there are no mechanisms to enforce anti-discrimination laws and make complaints discreetly at the bar, she continued.
"Sexual harassment arises at these places and no one does anything about it, really."
The only redress for sexual harassment is to make a formal complaint to the Legal Services Commissioner, which is a "very serious step to take", she said.
"You can go and speak to one of the Bar's conciliators and that's all very nice, but no one is going to march [an offender] out and say [they] are not a member of the Bar any more."
Ms Kirton said barristers who practice in narrow areas are particularly concerned that complaints could lead to ostracism from their peers.
But, although progress is "very, very slow", a few recent initiatives give Ms Kirton reason to hope.
Through her efforts as chair of the equal opportunity committee, Ms Kirton has secured the return of Barristers Briefing Reports.
These reports, which outlined what proportion of barristers briefed by government were women, had disappeared under a previous government.
"It's an incredibly useful tool to indicate where government briefs money was going," she said.
The Commercial Bar Association recently arranged a meeting of superior court judges to discuss the problem of senior barristers not getting briefed on commercial matters.
Another initiative is the Male Champions of Change project, which was launched in April by the Victorian Human Rights and Equal Opportunity Commission.
This project brings together a number of male leaders, including the president of the Victorian Court of Appeal, Justice Chris Maxwell, to address the issue of gender inequality in Victoria.