Growth strategies based on lateral partner movements 'very high risk'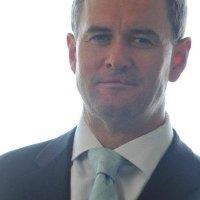 Law firms that expand too rapidly through lateral partner recruitment could damage their culture, says an Australian Law Awards judge.
Legal consultant Ted Dwyer (pictured) said the disruption of the legal industry was driving partner movements, but that firms should think carefully before taking advantage of this instability to grow their partnership.
"One thing is for sure – strategies of growth based on lateral movements of partners are very high risk," Mr Dwyer said.
"There are two firms in the US that have collapsed because of their strategy based on lateral partner movements."
Mr Dwyer spoke to Lawyers Weekly in the lead-up to the Australian Law Awards – submissions close soon.
He said there is a temptation amongst successful firms to make overtures to the best partners at rival firms as a way to fast-track growth.
"It is very easy to say, '[that's] a terrific partner, let's get them to move across'. But [partners] come from different firms with different cultures and a different ways of doing things.
"Unless you handle the cultural integration effectively, you run the risk of getting those partners for a few years before they leap – which is not what you want if you are trying to grow a firm."
Mr Dwyer said the best firms have "very loyal" partners that "stick around forever and understand the culture of the place".
"That gives the culture a sustainability and a strength that clients gravitate towards."
Fear and greed

The legal industry is undergoing an unprecedented period of rapid change, according to Mr Dwyer: "There have been more changes in the past five years in our market than the previous 50. It is a very very interesting time in the legal sector."
Perhaps the most significant change is the commoditisation of legal work, which means that clients are using price as the key factor in deciding which legal service provider to engage.
"The bar is getting higher in terms of the need to demonstrate value," Mr Dwyer said. "[And] it's not going to settle down. Clients are now really starting to rev up their demands."
Pressure from clients has caused a fragmentation in the market, where large law firms move away from practice areas such as family law and conveyancing and focus more on higher value areas that cannot be so easily commoditised.
"Most partners recognise the need to be in firms that are well positioned for the emerging market," said Mr Dwyer. "If the firm is not well positioned from a strategic point of view, it may prompt them to consider moving."

"Fear in practice areas that are commoditising is also causing partners to rethink where they should be," he continued. "It is a basic emotion. I suppose the other one, for a minority, is greed."
He said the financial incentives for "jumping ship" were a significant factor in many lateral movements.
However, it is the access to quality work and people that convinces partners to stay.
"It is not correct to assume that all these partners are interested in is money," Mr Dwyer said.
"That is part of it. But people are also seeking other benefits, [such as] sustained exposure to high-quality work, high-quality clients and high-quality colleagues."