Salaries stagnate, bonuses restricted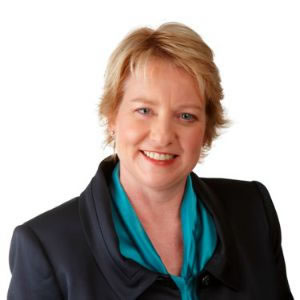 The latest survey by Mahlab shows rises in legal salaries are sluggish and bonuses are being reserved for high performers.
The Mahlab Report 2015 found legal salaries increased by an average of just 3.4 per cent in 2014-2015, compared to 3.8 per cent last year.
Mahlab managing director Katherine Sampson (pictured) said firms had shifted away from offering automatic increases towards a reward-based system.
"What you're getting in [salary in] private practice now, it's less related to the size of the firm and more related to how that firm rewards you as a top performer," Ms Sampson said.
"If you are a top performer, then you're going to get your increase through a bonus – but even bonuses now are harder to get."
The survey found good performers were offered a 5 to 10 per cent bonus and exceptional performers offered up to 20 per cent.
Ms Sampson suggested law firms were coming into line with other major corporations, which have long given minimal salary increases while focusing on the possibility of a year-end bonus.
"They've tightened everything," she said. "They've tightened the number of partners they want, they've tightened what points those partners have and it's harder to get partnership.
"The good old days of 10 per cent per annum salary increases are long gone."
Incomes are also falling for equity partners, even at major firms. The report found that while a partner at a major firm three years ago may have earned $1.2 million and upwards, the average at some firms had dropped to $750,000.
Another trend identified by the report is less movement among salary bands. Ms Sampson suggested firms are no longer rewarding their lawyers with a salary bump for each year of experience.
"What's happening is the bands now are becoming less significant. You're not automatically going up into a whole other band just because you've worked another year.
"That's a trend we've seen over the past three years – the logical conclusion is that bands for solicitors will largely disappear."
Increasingly, significant salary rises are only offered in conjunction with a new title, such as senior associate or special counsel.
"At each of those big leaps you'll get something, but running on as a senior associate for four years or five years, you're not going to move up into another band," Ms Sampson said. "It's not a longevity benefit."
Salary bands rose by just 2.5 per cent in the past year, with 44 per cent of firms increasing their bands. By comparison, 90 per cent of firms increased their bands in 2011, Mahlab reported.