PR concerns make corporates litigation-shy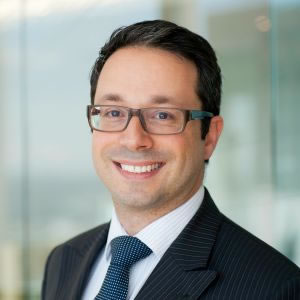 Legal strategies are increasingly being interwoven with media strategies as corporate clients become more mindful of the reputational risks associated with disputes, a Gilbert + Tobin partner says.
Andrew Floro (pictured) is a partner in the disputes resolution team at G+T, which won an Australian Law Award last year. Submissions for this year's Australian Law Awards are still open.
Mr Floro said dispute resolvers need "a full understanding of the impact of litigation on a corporate and their reputation in the market".
To achieve this, lawyers must interact with the various parts of their client's business to "ensure that the legal strategy is better tied into the overall commercial strategy and the public relations strategy", he said.
Mr Floro said corporate clients are looking to lawyers to resolve issues as quickly and quietly as possible to avoid the negative publicity that comes with court action.
Companies would rather problems or mistakes be exposed and dealt with proactively rather than being left to "lie and fester".
"Often we are engaged in assisting corporates with investigations into conduct that has been suspected or uncovered to try and find out precisely what has occurred and recommend solutions that deal with it quickly and effectively," he said.
Once something goes wrong, "it is very hard to keep control of information" and companies need rapid legal and regulatory advice to stay ahead of the curve.
Mediation and contractual dispute resolution mechanisms are generally preferred to the courts.
"Only recently our team was involved in a lengthy mediation which is likely to lead to a very significant commercial settlement," said Mr Floro. "Of course some commercial disputes, large and small, still do find their way in the courts and end up in fully contested hearings."
Mr Floro said corporates are feeling the pressure of a more aggressive regulatory environment.
"There is a growing trend over a long period of time [of] regulators becoming more aggressive in their investigation and pursuit of corporates," he said.
"[G+T has] seen a range of instructions on regulatory investigations and inquiries – this includes activity from corporate regulators ASIC, the ACCC and the ATO, the Royal Commissions as well as regulatory price setting inquiries."
Corporate clients are increasingly concerned by the "significant reputational consequences should they be faced with regulatory action".
While these clients approach law firms for technical legal advice, this "technical approach needs to be considered in the context of the commercial objectives", he concluded.