Perth boutiques join forces to take on competitors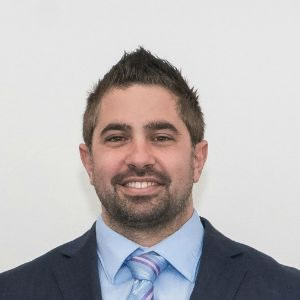 A Perth-based dispute resolution practice and a property specialist firm have announced their merger, although the managing principal vows to retain the existing "boutique feel".
Graham & Associates and Borrello Legal have come together under the newly-formed Borrello Graham Lawyers banner, comprising around 21 staff.
Managing principal Mark Borrello told Lawyers Weekly the firms were aligned, both in growth strategy and culture.
"We had been working behind the scenes with James Graham and the firm Graham and Associates for quite a period of time with some referrals for dispute resolution matters and found that they had a similar ethos in terms of pragmatism and commercial reality," he said.
Borrello Legal was a full-service property firm but needed the addition of a dispute resolution practice; similarly, Mr Borrello suggested Graham & Associates was "light in the property space"
He suggested the merger created an opportunity for both firms to continue expanding.
"I always said, at a base level, one plus one has to equal more than two. Ultimately there were significant rewards for both firms to pull together," he said.
The firm has already hired an additional senior counsel and an experienced human resources executive, and intends to announce a lateral partner hire in coming weeks.
Mr Borrello suggested growth was a top priority for the new firm but that its strategy would remain specialist and boutique.
"Our growth plan is not to become a generalist firm; we want to maintain our boutique feel. We're not going to bring on, for example, a family law practice. It has to fit with what the vision for the firm is," he said.
Similarly, he suggested the firm would retain Borrello Legal's horizontal structuring, with senior lawyers taking on the bulk of the work.
"When you consider a traditional law firm model, we'd be considered top heavy," he said. "But our calculated plan for growth is to bring across senior practitioners who can stand on their own feet – it's a best of breed mentality. We're not about leveraging off our junior lawyers."
According to Mr Borrello, his firm had turned down past merger offers that failed to offer the same benefits.
He suggested small firms contemplating a merger needed to do it for the right reasons, based on strategy and clear criteria.
"There are a whole bunch of informal allegiances that smaller firms create in terms of cross-referrals and the like," he said.
"But the reality is that I don't necessarily think merging small practices will result in a better outcome for the clients. Sometimes I think there are selfish reasons why firms do so and ultimately it has to work for the clients."
Borrello Graham's equity principals (l to r): Joe Lazzara, Mark Borrello and James Graham