Partnership model relegated to 'old world'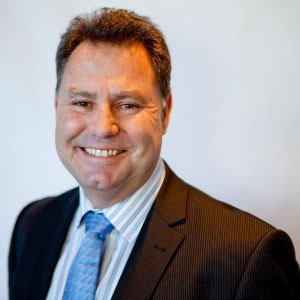 Law firms are failing to embrace new management models and innovations, putting them at risk of falling behind in the current legal market, one boutique head says.
Frank Hurley is the CEO of Wrays, an intellectual property firm that decided to adopt a company structure over four years ago, dropping partners for executive positions and a board of directors.
"We saw the partnership model as part of the old world," he said. "We're now very corporate."
In Mr Hurley's view, the Australian legal market is under pressure from commoditisation, the arrival of global firms, the rise of mid-tier players and demand for new pricing structures.
"All of these things have changed the legal market more in the past 10 years than the previous 400," he said. "We've been looking at that thinking 'how are we going to respond?' in a context where innovation is supposedly the major thing that will help this economy."
He warned that firms that failed to adapt may see their profits begin to dwindle.
"The halcyon days of 'don't do much and make good profits' are gone. You do have to differentiate yourself. I'm not sure [those firms] will die but they won't make the money they once did," he said.
Overall, however, Mr Hurley believes the Australian legal market, and large businesses more generally, are slow to embrace change.
"We're not a particularly innovative country - in fact, we're getting worse," he said.
"IP lawyers … deal with innovation all day, so the last thing they want to do is innovate in their own business model."
Mr Hurley's vision for Wrays is to transform the firm into a "technology innovation group", offering corporate advisory services where legal advice is one part of the toolkit.
In his bid to "move into the boardroom" of major clients, talent recruitment is the firm's highest priority, both from the legal and commercial worlds.
"It's a HR lead strategy. We find the good people and then we build the strategy around them," he said.
In particular, Wrays is targeting senior associates at top-tier firms, who feel stymied in their careers by the number of partners ahead of them.
Similarly, Wrays is also looking to attract "disaffected partners [who were] part of a global merger, who don't like the new culture … and want to jump ship", Mr Hurley said.
One recent recruit to Wrays is partner Judith Miller, the former head of DLA Piper's Australian contracts, commercial and distribution practice.
Ms Miller suggested a number of partners at global firms felt the structure was overly rigid.
"For some lawyers the global experience has worked fabulously well," she said. "For others, it's become a strait jacket - and those lawyers are looking for different opportunities."
Ms Miller believes clients are demanding a more strategic service than simply help with legal issues.
"Gone are the days where you just say 'here's the legal advice'," she said. "To get to the point where the legal advice is delivered, you're actually partnering with the business and coming to a solution."