E-conveyancing among legal industry's biggest IT concerns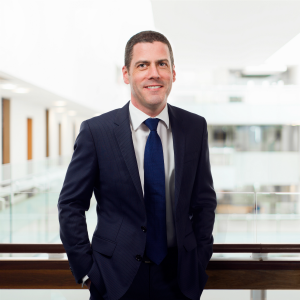 Sixty per cent of firms are planning to adopt a digital platform for conveyancing, Property Exchange Australia (PEXA), in the next two years, a new survey indicates.
Legal software company GlobalX Legal Solutions recently conducted a survey of over 500 practitioners, 75 per cent of which work in the legal and conveyancing industry. 
The survey found that firms are interested in using PEXA, which is a national online service for the buying and selling of property.
PEXA was rolled out across Australia late last year with the support of state governments and the four big banks, which hold shares in PEXA's parent company, National E-Conveyancing Development Ltd.
PEXA also has partnership arrangements with software providers such as InfoTrack, GlobalX and SAI Global.
"Many industry professionals are already using the platform," said GlobalX CEO Peter Maloney (pictured).
The medium and large-sized law firms surveyed rated integration between systems as the top technology trend affecting their business.

Over 65 per cent of large law firms (with over 50 practitioners) rated connectivity between internal systems as their biggest priority.

Overall, one in three practitioners in the survey said they were concerned about their firm's level of system integration.
According to the survey, the other biggest trends affecting the legal industry (in order of priority) were cloud-based technology, electronic conveyancing, mobile technology and data security.
"We're finding the technologies that have the biggest impact are those that are disrupting the norm," said Mr Maloney.
"These technologies affect the day-to-day operations of legal professionals, require them to put their trust in new systems and to develop new habits."