Sparkes bounces back after partner losses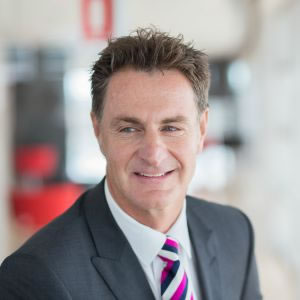 Despite losing key staff from its insurance practice earlier this year, Sparke Helmore's new chairman believes the firm is back to strength and well placed to compete in the current legal market.
Mark Hickey, who was elected chairman of the firm last week, acknowledged it had been a "tough year" after five partners left to join Hall & Willcox in April.
The partners - Rhett Slocombe, along with Simon Morgan, Nick Studdert, Grant Galvin and Daniel Stoddart – were joined by twenty-four other Sparke Helmore lawyers from the firm's flagship NSW insurance practice in June.
Just two months later, Mr Hickey said Sparkes had almost returned to its former partner head count.
"It's really now about how we're going to grow that business and we've done it already," he said.
"Before Rhett left, we had 66 partners; since that has happened, we're back to 65 anyway. We've certainly built up partners in the key areas Rhett worked in."
Indeed, Mr Hickey believes Sparkes is attracting talent from globals and other nationals because the firm is in a "sweet spot to deliver services to their clients", citing Nick Humphrey who came from Norton Rose in 2012.
More recently, partners Penny Stevens and Nicole Fauvrelle along with two senior associates joined from K&L Gates.
In Mr Hickey's view, Sparkes has an advantage as a national firm unencumbered by links to a larger global network.
"We sit in the national tier as an independent firm because what we're seeing is that inbound international clients … really like to have independent firms that have no ties to the global firms, including accounting firms," he said.
"We've picked up a lot of work through conflict of interest within those global firms. It's something we're focused on – being truly independent and national."
Meanwhile, he suggested, national firms Minter Ellison and Clayton Utz had created an opportunity for other nationals by shifting their prices and "chasing global clients".
Mr Hickey said the focus for Sparkes is to grow its capabilities within its existing national structure.
"We have a national footprint and we want to be an internationally recognised national firm," he said.
"We won't be opening any more offices but we'll be filling out that national footprint through investment in our people, business and technology…Technology and legal process management is the way of the future for firms like us."
In particular, he pointed to the systemisation of document discovery and other processes which will allow the firm to offer fixed prices for specified services.
"Some clients like the billable hour but more and more clients are getting more sophisticated and demanding a fixed price – we have to meet that demand," he said.
"I'm optimistic for the firm because we have committed to our growth strategy that will take us towards our vision," he said.