Firms take on tech challenge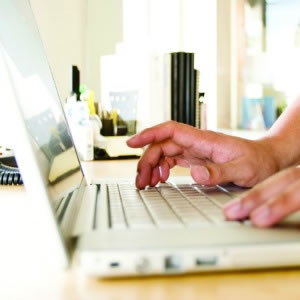 Firms of all sizes are not just embracing new technology but getting involved in developing their own software and apps.
Technology-based innovations are a recurring theme for finalists of the Australian Law Awards Innovator of the Year category.
National law firms made up nine out of the 10 finalists for the category with many boasting their innovative fixed-fee services, flexible working conditions for staff and technological developments.
One finalist for the category is LegalVision, an online law firm that offers free legal documents and fixed-fee services to SMEs and start-ups across the country.
LegalVision was founded in 2012 in a bid to fill an underserved market in the law industry and utilise technology in a way not yet adopted by many law firms.
LegalVision has used technology to provide an efficient and cost-effective service to over 1,500 businesses that may not have had access to legal services previously.
Being an online law firm, LegalVision has implemented initiatives allowing their team to work part time or from home to ensure a good work-life balance for all employees.
Another technology-based submission was made by Sydney Criminal Lawyers who have demonstrated innovation by creating an iOS app called 'NSW Pocket Lawyer'.
The app is the first of its kind in Australia and gives users access to vast yet understandable information about criminal and traffic law.
Corrs Chambers Westgarth's submission for Innovator of the Year was also based on technological developments within the firm. Corrs Chambers Westgarth launched a two-way communication tool in the form of an app called 'Crisis Covered', which allows clients to seek and receive legal advice quickly following a crisis.
Crisis Covered was developed in late 2014 and allows clients to communicate with Corrs Chambers Westgarth in a secure, confidential and immediate way. The app enables clients to seek and receive expert legal advice, capture important data and evidence and have all communications recorded in one place that is accessible anywhere, anytime.
The other finalists for Innovator of the Year are HHG Legal Group, lawlab, NDA Law Pty Ltd, Pragma Legal, Proximity, RMB Lawyers and international firm Rio Tinto.
The Australian Law Awards will be presented at The Westin Sydney on 17 September – purchase tickets here.