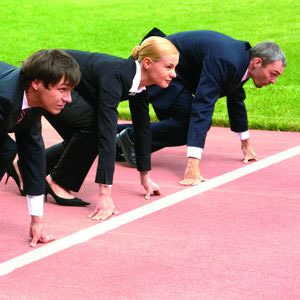 The predominant issue facing sports lawyers is a lack of governance in sporting organisations, both at the professional and grassroots level, according to a McInnes Wilson partner.
Sports lawyer Tim Fuller said there was a pressing need for clear rules and regulations around sports organisations' leadership.
"I think the biggest area of concern that needs to be addressed is governance, including things such as composition of boards, director's duties and responsibilities, processes and so forth," he said.
While the government has extensive guidelines in place, Mr Fuller suggested governance was lacking at lower levels of sport.
"The statutory authorities such as the Australian Sports Commission have guidelines that all national sporting organisations should follow, but really that should filter down to the professional, semi-professional and even grassroots level," he said.
Relating to governance are also issues of conduct. "I've got no doubt that sport, if it wants to survive in the professional era, must have some strong processes in place to deal with misconduct," Mr Fuller said.
Mr Fuller described the $10,000 fine given to tennis player Nick Kyrgios for his recent verbal outburst at opponent Stan Wawrinka as "unexplainable".
"Sport has very strong powers to be able to take this sort of action [deregistering members], so for the ATP just to slap Kyrgios with a $10,000 fine for saying what he said is quite inexplicable," he said.
In Mr Fuller's opinion, lawyers working in sports law are able to work across a broad range of different sports since the organisational issues – such as contract agreements, dispute resolution and defamation – remain fairly similar.
However, he suggested it is also important to fundamentally understand the sport at hand.
"You can't just apply a black-letter-law approach to a lot of the issues that pop up in a particular sport; you've got to fundamentally understand the sport and the systems and rules that accompany the sport," he said.