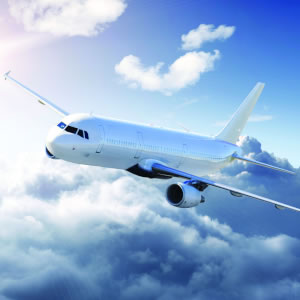 Long-haul flights punctuated by hotel check-ins and back-to-back meetings are the mark of a successful business person, but this enviable hypermobility comes at a personal cost.
For the high-flying lawyer working transnationally, or the managing partner splitting their working week across three states, the stress of travel can contribute to mental and physical ill health. 
Research by the University of Surrey published in March found that the physiological, psychological and emotional and social impacts of demanding travel schedules can be severe.
Spending work days in the clouds dashing between time zones takes an obvious physical toll through jet lag, but there are potentially nastier long-term effects – such as increased rates of ageing, heart attack or stroke.
On top of this, air travel exposes people to germs and increases their risk of developing deep-vein thrombosis, which has the potential to cause fatal blood clots.
Business people who fly more than 85,000 miles a year are also exposed to more radiation than the regulatory limit (this is the equivalent of flying from Sydney to Perth 21 times a year).

Moreover, according to the study, business people constantly hopping on and off flights rarely find time to eat and exercise properly.
Speaking with Lawyers Weekly, legal consultant Philip Gleed said: "The feedback that I've received is that [frequent flying] is very demanding personally."
Mr Gleed, who was once a managing partner and has kids himself, said this lifestyle can be "taxing" on relationships at home and affect immediate family members.
Lawyers also have the added stress of work piling up while they are away from their desk – a phenomenon known as "inbox overload".
"For those who aren't effective delegators or don't have the resourcing within their managing team, then it's a very exacting lifestyle for them," said Mr Gleed.
While constant international travel is undesirable, it's not the executives at global firms who are feeling the pain, according to Mr Gleed.
Managing partners of domestic firms with ambitious growth strategies are the ones with "extensive travel itineraries", often travelling to three states in one week, he said.
"Where I see it as more prevalent is in the national mid-tier firms who have got Melbourne, Sydney, Brisbane, Canberra, Perth [offices], for example. Those managing partners … [often] feel duty bound to spend some time with partners and staff in those offices."
In a profession that already has dire rates of mental illness, the potential psychological and emotional impact of hypermobility is important to note.
The study showed that business people who fly regularly between time zones experience "travel disorientation" and suffer stress due to a lack of down time and absence from friends and family.
"I have no doubt that excessive miles on the airplane are going to contribute to stress," said Mr Gleed.
"Life as a leader of a law firm or a senior manager in a law firm can be stressful enough, but when you add absence and long travel to just the day-to-day issues that you face, it is a pretty potent mix and could contribute to you being stressed, anxious, depressed and ultimately unwell."
Frequent flying can be classed as a 'problem of the 1 per cent' as it only affects the top echelons of business. But spare a thought for the gender diversity issue before you file away this story away under 'schadenfreude'.

Women continue to be locked out of the top jobs in the legal profession. One reason, according to Mr Gleed, could be that women do not (or cannot) put their hand up for jobs that require them to spend a lot of time away from home.
He said that managing "the competing demands of getting kids ready for school or addressing homework or being there as a parent [is] incredibly difficult".
Primary carers may think twice before pursuing a high-level job, such as a managing partner position, when it has such a significant impact on their private life.
"Whether one is male or female, one needs to have an incredibly supportive environment at home [to be a managing partner]," continued Mr Gleed.
"Because I'm sure that while most wouldn't admit to it, the jetlag and the sheer tiredness that you have from travel, let alone the stressful situations you deal with, kick in."