Researcher reveals the power of a single word in mediation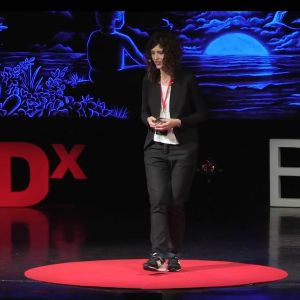 The outcome of a conversation between a mediator and a potential client can reverse completely if mediators make the tiniest tweak in their language, according to a British psychologist.
Conversation analyst Elizabeth Stokoe's research suggests that changing a single word during a conversation can dramatically increase the chances of a potential client agreeing to try mediation.
Ms Stokoe (pictured right) has studied hundreds of calls between mediators and potential clients and recently delivered a TED talk on her research.
Often people calling up a mediation service "don't really want mediation", said Ms Stokoe. "They want a lawyer, police officer or housing company to arrest, evict or otherwise constrain the other party's behaviour."
Complainants are often referred to mediation as a "last resort" and, once they hear the "philosophical" explanation of what mediation actually is, they become disenchanted with the idea.
Mediators often promote the service in terms of an impartial arbitrator that helps resolve differences between parties. But, Ms Stokoe explains, "many callers reject it on the basis that the other party is the 'kind of person who won't mediate'".
"Without knowing how to overcome that hurdle, the call is over and the client is lost," she said.
One of the "magic bullets" she prescribes for overcoming this obstacle is to use the word 'willing'.
"I found that when mediators asked people if they would be 'willing' to mediate, even resistant callers agreed to try the service," she said.
"'Willing' was significantly more effective than other phrasing such as 'might you be interested in mediation?' — and it was the only word that achieved a total turnaround from 'no' to 'yes'," she continued.
"My theory: it works because if the other party is the kind of person who won't mediate, then the caller must be the kind of person who will…!"
Ms Stokoe has applied her research through a training program called CALM (Conversation Analytic Role-Play Method). Since 2008, she has run workshops across Europe and America to teach mediators and salespeople how to communicate effectively.

By breaking down real-life conversations and playing them back line by line to mediators in training, CALM demonstrates which conversational techniques work and which ones fail.
This stands opposed to the traditional training method, which involves role playing whereby would-be mediators take on characters in a mock dispute.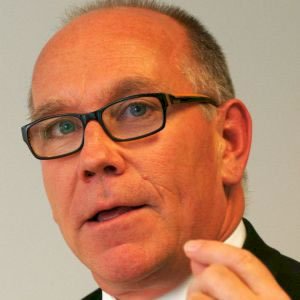 Speaking with Lawyers Weekly, managing director of Negocio Resolutions Steve Lancken (pictured left) said he had some reservations about a training method based on microanalysis of conversations.
"We need to be careful not to get carried away," he said. "[Ms Stokoe's] research is absolutely well intentioned and incredibly valuable. I am concerned that [it] doesn't recognise that conversations between real people are dynamic – they're messy and we all make mistakes."
He said that the best way to learn how to mediate is by having real conversations, not by over-analysing pre-recorded phone calls and making judgements about the psychology of the caller.
People are complex and often know their own motivations or what they are trying to achieve in a conversation – so trying to determine intentions as an outsider is a fool's task, he added.  

However, Mr Lancken said the "insight and truth" that the smallest things can have powerful effects on the outcome of conversations is "really valuable" for mediators and lawyers in general.
"From a theoretical perspective, it is worthwhile for mediators to know the power of particular words and the power of the way that some things are said," he said.
"In terms of training mediators, we need to practice – and you don't practice by watching other people have a conversation."