'Arrogant' firms warned against hoarding information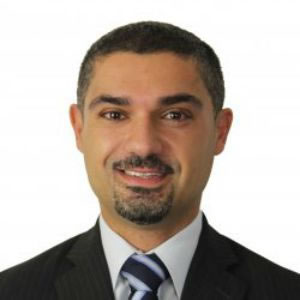 Firms unwilling to embrace transparency and share legal information with the public are likely to suffer in coming years, the head of a boutique firm has warned.
Sydney Criminal Lawyers principal Ugur Nedim believes openness and transparency will prove to be the key to winning new business in the era of social media.
The firm has taken a radical approach to information in recent years, launching 24-hour assistance over phone and Facebook as well as an app providing free access to legal information and court updates.
Mr Nedim suggested all firms – criminal and otherwise – were beginning to see the value in public dissemination of information.
"Transparency, accountability, sharing knowledge, accessibility, responsiveness – all of these things are the way of the future," he said.
"Law firms – even criminal law firms, which are traditionally a little backwards – are catching on now."
In his view, firms that closely guard their legal knowledge are unlikely to win their clients' trust.
"There's a transition from the traditional model, of keeping your cards close to your chest and maintaining an air of mystique, to sharing information," he said.
"It's clear to me that the public in this day and age, with social media, want people who are responsive and will lean towards people who are open with communication. The firms that are traditionalists will be left behind."
He warned a closed door approach may hamper future business growth.
"They're not going to grow and they're not going to have a strong client base in the future," he said.
Since launching its digital strategy three years ago, the firm has seen its case load grow from around 300 cases a year to more than 1,500.
"A lot of that is as a result of us giving out legal information, being present and interacting with the community," Mr Nedim said.
"Lawyers are not exactly the most loved profession around. But when the public sees that you're sharing information – not just acting arrogantly – they trust you and will come to your firm."
While some critics might fear that openly sharing information may make the lawyer obsolete, Mr Nedim rejects this idea.
"I don't think people should think that sharing information is going to diminish your worth or somehow detract from your ability to provide your services. Over the last few years, I've found it's the opposite."
Sydney Criminal Lawyers has also offered fixed fee criminal services since 2004, with all prices for services clearly listed on their website.
"The trend now is towards fixed fees, but we've been doing it for more than a decade," Mr Nedim said. "What we're trying to do now is lead the way."