Boutique insurance firm opens fifth office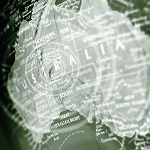 Specialist insurance law and defendant litigation firm, Gilchrist Connell, has opened its fifth office in a new state.
The new office, located in Brisbane, adds to its diverse geographical footprint with offices also located in Sydney, Melbourne, Adelaide and Perth.
Gilchrist Connell, which was established in 2008 seeking to offer its clients a national one-stop shop for insurance law services, has opened three new offices in the past four years.
The firm believes it is one of the few specialist insurance law firms, if not the only one, with an on-ground presence in every mainland state.
The Brisbane office will be headed by principal David Flint, who was previously director at Warlow Scott Lawyers and brings 20 years' experience in insurance law in the Queensland market.
Gilchrist Connell managing principal Richard Wood said: "We're committed to working with individuals who absolutely get client service, are 'boots and all' part of our highly focused national team, and demonstrate the requisite insurance law skills and experience."
"David ticks all of those boxes, and we are confident the Brisbane office will go from strength to strength under his leadership," Mr Wood said.