Social media won't start 'wildfire' of defamation cases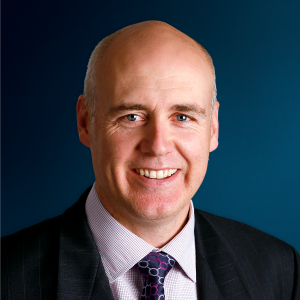 Defamation claims involving content published on Twitter or Facebook are on the rise, but checks and balances built into defamation law should prevent an avalanche of lawsuits, says a Lander & Rogers partner.
"While social media has seen an increase in defamation-type claims, […] you won't see a wildfire," Johnathan Quilty (pictured) predicted. 
Mr Quilty spoke to Lawyers Weekly following the release of statistics by Slater and Gordon showing that almost half the defamation inquiries made to the firm were related to social media last year.

Forty-three per cent were complaints about Facebook posts and the rest were related to Twitter, Instagram and general internet publications.
Mr Quilty said he has noticed a similar trend in his own practice but doubted the community would, as he put it, "go on a rampage" and clog the court with defamation claims.
He gave two reasons: firstly, that there are many defences available to effectively shut down defamation claims and, secondly, that the high cost of legal advice often outweighs the $376,500 statutory cap on damages, which applies to defamation cases.
Federal treasurer Joe Hockey, for instance, was left in the red after winning a case against Fairfax Media over a defamatory tweet. He was awarded $200,000 but had to cover 85 per cent of his legal costs, which far exceeded the damages.

Despite the difficulty in bringing claims, Mr Quilty maintained that social media users must be aware that they are accountable for any content they publish online.
"People go onto social media and they have a brain dump," he said. "They literally say what is on their mind at that particular moment in time and they just hit the button. What they forget is that they do reach a wide audience."
Liability is not just restricted to the original publisher, he added. People are also responsible for the dissemination of content through re-tweets or shares.

However, defamation lawsuits are less practical where content goes viral and large numbers of people are implicated.

Last Monday, for example, the ABC accidentally aired a Twitter handle slandering Tony Abbott on Q&A. The insult quickly spread online, becoming a trending hashtag Australia-wide.

Mr Quilty said there is "the defence of innocent dissemination" in cases such as these. "But in circumstance where some of this stuff on social media is just blatantly defamatory and someone forwards it on knowing exactly what the content is, merely seeking to smear the reputation of someone else, they too can land themselves in hot water."
His approach to dealing with defamation epidemics is to recommend that aggrieved parties adopt a 'cease and desist' strategy.
Instead of embarking on expensive legal action, clients ask individual users to publicly apologise online.

"The message is then sent out to other re-tweeters or re-publishers that [the content] is entirely unacceptable," he said.
Another option is to ask the social media platform itself to remove the content, as it does not comply with their policies.

Mr Quilty said he did not believe defamation law was "inappropriate or behind the times" when it comes to handing social media-related issues.
"While there are always going to be grey areas, I think that defamation laws are holding their ground and […] move with the times."