Markets respond to Slater and Gordon's strong FY15 results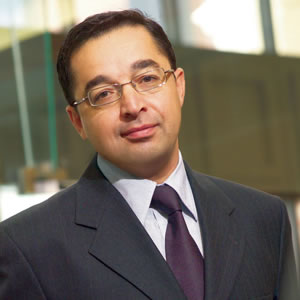 Slater and Gordon's share price rallied on Friday following the announcement of a 5.6 per cent increase in its net profit after tax over the financial year.
The firm announced a total revenue of $623.35 million for FY15, representing an increase of 40.6 per cent.
The upturn comes after regulatory probes in Australia and the UK sent the share price into a tail spin.
Shares jumped as much as 20 per cent to $3.56 on Friday. The increase follows a low of $2.65 last week, but does not compare with the April high of $8.07.
Managing partner Andrew Grech (pictured) said the firm's financial results were "even more satisfying given the intense market, media and regulatory scrutiny Slater and Gordon has faced over the last few months".

Mr Grech said handling the fallout has been a "very galvanising experience", but that he hoped to put "this period of uncertainty behind us".
"I hope today's results will offer reassurance about the underlying strength of the business," he said.
ASIC is currently asking questions about the firm's audit relationship with Pitcher Partners.
The Financial Conduct Authority, a UK regulator, is investigating Quindell, the company from which Slater and Gordon acquired Professional Services Division (PSD) for $1.2 billion in May.
In June, Slater and Gordon announced it had found errors in the financial accounts of its UK business between 2012 and 2014.
Mr Grech acknowledged that "a lot of ink has been spilled" about Quindell and PSD.
"I think a lot of people were scratching their heads wondering why we acquired that business and paid what we paid. We believe that business provides us with an enormous opportunity to build a successful business in the UK. We are not kidding ourselves about that," he said.
"Like all large multi-faceted businesses, it has its challenges. We've known that from day one. We went in with our eyes open, and we're very committed to making a success of it."