Firms weather five-year decline in demand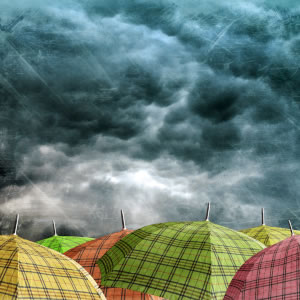 The steady fall in demand for commercial legal services since 2010 has continued unabated through FY15.
A white paper by Melbourne Law School and Thomson Reuters Peer Monitor, 2015 Australia: State of the Legal Market, found that demand for legal services shrunk 2 per cent last year.
However, the final quarter of last year saw a slight lift in demand – the first quarter in almost three years of declining demand to return a positive result.
The drop in demand can be attributed to the decrease in activity in the three biggest practice groups (representing 48 per cent of the industry): dispute resolution, banking and finance, and corporate general.
The big eight firms (Allens, Ashurst, Clayton Utz, Corrs Chambers Westgarth, Herbert Smith Freehills, King & Wood Mallesons, Minter Ellison and Norton Rose Fulbright) performed better than the 16 large firms, with demand dropping only 1.1 per cent compared with 2.4 per cent overall.
This was driven by the larger decrease in demand in the major practice areas at the large firms compared with the big eight.
"Other than a substantive lift in general economic activity or major regulatory change, it is hard to see what will accelerate demand in the short to near term," the report warned.
The report noted that HWL Ebsworth was an "anomaly" in the large firms category, with a revenue increase from $102 million to $219 million over the past three years.  
One practice area that looks promising is M&A, which saw a 2.1 per cent increase in demand over the year. This growth was spurred in part by a 10.5 per cent lift in Q4 activity.
Australia's M&A market is second only to China in size in the Asia Pacific region. Mid-market deals ranging between US$10 million and $250 million continued to dominate, accounting for 68 per cent of total M&A work in 2014.  
However, several large deals made headlines in FY15, including the $8 billion takeover of Toll Holdings by Japan Post and BHP Billiton's demerger from South32.

The M&A boom is a response to growth in business confidence, low interests rates, and the privatisation of government assets, according to the report.

The falling Australian dollar made investing in Australia cheaper for foreign bidders, and FY15 saw a higher proportion of inbound transactions as a result.
The report predicts that the China-Australia Free Trade Agreement will result in a "flurry of transactional activity" for Australian law firms, particularly in agriculture, infrastructure and large residential property.
Real estate was also a growing practice area in FY15, up 3.1 per cent on last year. The big eight firms have seen an increase of 6.1 per cent in this area.
Meanwhile, litigious work fell 5.8 per cent during FY15.
Slimming down
Despite the slump in demand, firm profitability rebounded across the board in FY15.
This was achieved through reducing headcount and cutting the number of equity partners, according to the white paper.

Compared with Q4 FY14, the number of equity partners decreased 10 per cent in the big eight firms and around 5 per cent in large firms in Q4 2015.
"Equity partner status is not only more difficult to achieve, it's also more difficult to maintain," the report stated.
In FY15 there was a decline of 3.8 per cent in the number of lawyers employed at firms. As the smaller pool of lawyers were required to do a greater share of legal work, productivity increased by 1.3 per cent.

Law firm expenditure also dropped over the financial year, with direct expenses down 1.4 per cent in Q4.

Investment in technology remained relatively low across the legal services market, although expenditure increased 2.4 per cent last year.
"In this environment – or the 'new normal', as some refer to it – clients want more for less and it appears they are getting it," the report concluded.
Like this story? Subscribe to our free newsletter and receive Lawyers Weekly every day straight to your inbox!