Asian infrastructure boom draws global firm to Australia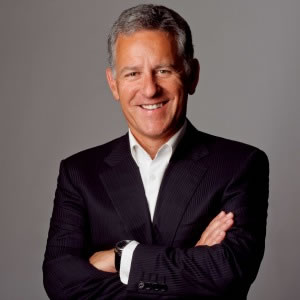 Pinsent Masons' recently launched Australian office will have a narrow infrastructure focus, with the firm citing a groundswell of work in this sector domestically and in the Asia-Pacific region.
Pinsent Masons' new office in Sydney became fully operational on 1 July.
Senior partner Richard Foley, who is currently visiting Australia, told Lawyers Weekly the firm's entry into Australia will further its ambitions to become an "international market leader" in infrastructure.
"You can't be the international market leader in the infrastructure sector without a very powerful and compelling proposition across Asia," he said.
"We see a strong domestic market but, critically, we see the link between the Australian market and the Asian markets and how that's going to develop over the next five to 10 years."
The firm's head of Australia David Rennick (pictured), the former CEO of Maddocks, suggested governments across the political spectrum were united in pushing an infrastructure agenda.
"If you look at the mid-term trend, infrastructure spending is going to be big – it has to be big, because there's been a lack of spending by successive governments for decades," he said.
"Almost in every category [of project], all governments are of the view that infrastructure has to replace energy and resources now that the boom has finished."
Mr Foley agreed, suggesting population growth, urbanisation and under-investment were creating an urgent need for infrastructure improvement.
"Nothing loses votes more than people who can't get decent education, can't get healthcare or can't get in and out of work," he said.
In Mr Rennick's view, these pressures are playing out on a grander scale across the Asia-Pacific region.
"You look at almost every country that you can name in Asia [and] there is a need for infrastructure investment. Our Australian business is very much a part of Asia-Pacific," he said. 
"We would not have set up in Australia just for the domestic business – it was all about making sure we were relevant to our clients in the region."
Mr Rennick emphasised that the firm's centralised leadership and revenue structure, including a global joint revenue pool, helped increase connectivity between the firm's Australian offices and its Asian counterparts.
While Pinsent Masons arrives several years behind some of the other major UK firms, Mr Foley suggested the firm was trying to avoid "buying at the top" and waiting to see how the Australian market developed.
The narrow focus on infrastructure played into the firm's decision to open greenfield sites in Sydney and Melbourne rather than pursuing a merger with a local player, Mr Foley explained.
"If we had taken the view that we wanted to be a general, full-service Australian law firm, then the easiest way of doing that ... would be to seek to merge with an Australian business. But it was difficult to see what we would be bringing to the market that was something different."
Nonetheless, he suggested the firm would continue to pursue expansion to other Australian cities, particularly Perth, with the aim to "establish something strong and powerful".
When asked how fast this could happen, Mr Foley said: "We'll have to wait and see."
Since opening two months ago, the firm's Australian presence has expanded to 20 lawyers.
Like this story? Subscribe to our free newsletter and receive Lawyers Weekly every day straight to your inbox.