Firm's 'ecosystem' business model creates double-digit growth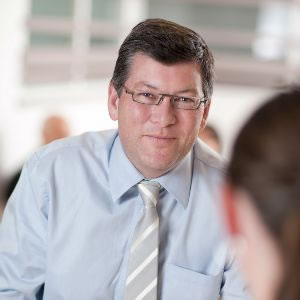 Mid-tier insurance firm Meridian Lawyers' key to success is sourcing investment from external companies, according to founder and managing principal Paul Baker.
Mr Baker (pictured), who is an Australian Law Awards finalist, told Lawyers Weekly that his firm has grown more than 20 per cent year on year for the past five years.
"That's huge growth," he said. "I expect that we will double in size in the next two years."
Unlike a traditional law firm, which restricts ownership to partners, Meridian has two major corporate shareholders in addition to 12 equity principals.
"Our difference is that we've got two companies that invest in us," said Mr Baker. "They have no involvement in the running of our business but we use them strategically to generate revenue for us through their relationships."
Steadfast Group Limited and Guild Group Holdings Limited are shareholders of Meridian. Both of these entities operate in the insurance sector, which is the market in which Meridian derives over 80 per cent of its revenue. By partnering with these groups, Meridian can access their client base.
For instance, Meridian does all the legal work relating to insurance claims for Guild.
Guild insures a number of professional associations and Meridian also does commercial, property and employment work for these groups.

Meridian further cements the relationship by undertaking individual work for the members of these associations, such as pharmacies and dentists.
"We do their sales and purchases of businesses, we do their conveyancing, we do their property disputes, we do their wills and probate.
"So under this model everything is integrated and everything is connected," said Mr Baker.

Lawyers Weekly put it to Mr Baker that his business model could be likened to an 'ecosystem'. "You know what? Spot on," he said. "That is a really good way of describing it. It is really unique."
Guild and Steadfast provide Meridian with access to a substantial revenue base and are charged legal fees in the standard way.
The difference is that these two groups can offset their legal spend by receiving a dividend from Meridian as shareholders.
Instead of the legal fee being "lost forever", it gets fed back into the investment, Mr Baker said.
"It is quite a cute model and one that I am surprised hasn't been considered before. The beauty is that there is no involvement in management [from the corporate shareholders]. They are essentially an investor."
Mr Baker said Meridian was not seeking to partner with any more investors in the near future.
He said the firm has ample room for growth under the current shareholder arrangement and does not want to dilute the current corporate partners' return on investment.
Mr Baker is the architect behind the novel business model. He said it neatly solves a number of problems, including margin squeeze and increasing client demands for value.
"[Our model] really addresses the current challenges that law firms face in relation to not only attracting clients but retaining clients," he concluded.