Top general counsel report busy year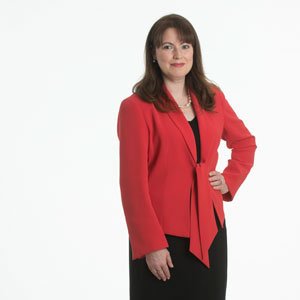 This year's finalists in the Australian Law Awards General Counsel category are doing more with less, while steering their legal teams towards higher performance.
Finalist Carmel Mulhern (pictured), who is the group general counsel at Telstra Corporation Limited, reduced the external legal spend by a substantial percentage in FY15, while keeping headcount stable.
Ms Mulhern manages 200 lawyers located in Asia, Australia, Canada, the UK and the United States.
In 2014 she initiated a 'flexible resourcing' program to give lawyers the opportunity to expand their skills by working outside their usual 'home' team. Since then, more than 25 per cent of the team has participated.
She was also instrumental in a number of significant deals in the past year, including the successful renegotiation of the NBN deal.
Ms Mulhern assisted with the national launch of Telstra Air, Australia's largest Wi-Fi network, and the agreement to build 429 new mobile towers to bring mobile coverage to hundreds of regional communities.
Finalist Ashe-lee Jegathesan, general counsel at M2 Group Ltd, also delivered strong results since joining the group in May this year.
In the first 90 days she initiated a complete restructure of the legal team and led the legal team on a number of significant and complex M&A deals.
Ms Jegathesan believes in leading by example by being "in the trenches" alongside the team.
She encourages her team to be "business lawyers, not lawyers who worked in a company as opposed to a law firm".
The remaining finalists in the General Counsel of the Year category are Matthew Baumgurtel, Fotowatio Renewable Ventures; Nevenka Codevelle, APA; and Vanessa Bourne, UOW Enterprises.
The Australian Law Awards will be presented at The Westin Sydney on 17 September – purchase tickets here.
Like this story? Subscribe to our free newsletter and receive Lawyers Weekly every day straight to your inbox.