Order of Australia recognises service to the law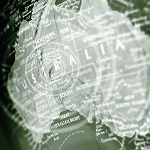 Ceremonies held this month will recognise 19 Australians who have made the Queen's Birthday 2015 Honours List for contributions to law.
The 2015 Order of Australia awarded two legal industry figures with the honour of Companion, four with the honour of Officer and 13 with the honour of Member.
Out of the eight Australians awarded the honour of Companion in 2015, two were acknowledged for their eminent service to the law and to the judiciary.
The Honourable Justice Patrick Anthony Keane from Brisbane received the Companion award for his contributions to improved legal and public administration, and his work as an advocate for increased access to justice, ethical standards, and a range of professional organisations.
The Honourable Justice Christopher Murray Maxwell from Melbourne was also awarded the top honour of Companion for his administrative reform of the appeals process, through contributions to legal education and professional development, and as a leading supporter of human rights and civil liberties.
The honour of Officer was awarded to Mr Terence Carney, Mr John Story, Hon Christopher Legoe and Hon Pierre Slicer for their significant service to the law.
A further 13 Australians were awarded as Members in the Order of Australia for their service to the law, including Law Council of Australia president-elect and Clayton Utz partner Stuart Clark and Kott Gunning Lawyers partner Laurie James (who is known as the father of alternative dispute resolution in Western Australia).
Recipients will be invested with the honours and awards throughout with month in various states, with one investiture ceremony being held today at Government House Perth.
Note: This story has been updated to include Stuart Clark.
Like this story? Subscribe to our free newsletter and receive Lawyers Weekly every day straight to your inbox.