SA Law Society recognises blind lawyer's achievements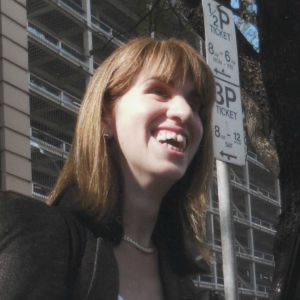 Late legal aid lawyer Selvie Demiri, blind in both eyes since childhood, was awarded the Law Society's 2015 Justice Award in South Australia.
Ms Demiri was posthumously granted the Justice Award, which recognises the outstanding work of legal practitioners who promote access to justice, particularly for socially and economically disadvantaged people, following her death from cancer in 2014.
Ms Demiri was a criminal lawyer and legal adviser at the Legal Services Commission of South Australia for eight years.
Commission director Gabrielle Canny said Ms Demiri had overcome seemingly insurmountable obstacles in her career.
"Some said it couldn't be done – working as a defence lawyer – but Selvie proved them wrong," she said.
"The commission exists to provide access to justice, and so this award for Selvie means so much because it honours her commitment to providing access to justice."
She praised Ms Demiri's ability to quickly gain the trust and confidence of her clients. "I observed the toughest of them would be on their best behaviour when meeting with Selvie," she said.
Speaking in January 2014, Ms Demiri described working as a legal aid as "a great goal of mine".
"I've thoroughly enjoyed playing a role in ensuring fairness and justice for all, regardless of race, education or class," she said at the time.
Ms Demiri graduated in 2005 with honours from a Bachelor of Laws. She worked as a legal adviser and then duty solicitor at the Mount Barker court before being promoted to criminal lawyer in the commission's Adelaide office.
Ms Demiri also actively contributed to the Legal Services Commission's submission to the government on the Disability Action Plan 2014.
She is the fourth commission lawyer to be awarded this honour by the Law Society since the Justice Awards began in 2004.
Like this story? Subscribe to our free newsletter and receive Lawyers Weekly every day straight to your inbox.