Private equity deals ease off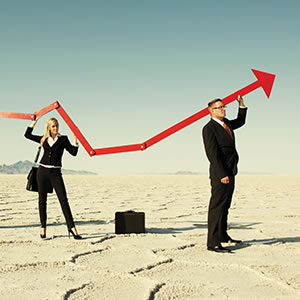 The strength of the private equity sector trailed off in the second half of FY15, a new report from Minter Ellison has shown.
The report Directions in Private Equity shows a spike in deal activity in the private equity market for deals under $100 million in the first half of the financial year.
However, deal activity in the mid-market began to trail off in the second half of FY15.
Minter Ellison partner and report author Ricky Casali pointed to availability of assets as a key challenge.
"A shortage of assets, not capital, is constraining Australian private equity deal activity," he said.
According to the report, a weaker Australian dollar and continued US recovery is likely to cause greater competition for assets from overseas buyers in the year to come.
The three most active sectors for private equity sponsors were health/medical, education and transport.
Minter Ellison partner Glen Sauer, a co-author of the report, suggested the focus was likely to change in the next year.
"Given the prices realised in those sectors in FY15 and competition from strategic corporate investors, we expect their focus in FY16 to shift to other areas such as financial services, food and retail opportunities," he said. "Non-core business units of larger corporates will also be attractive at the right price."
Businesses with a strong digital presence are particularly well placed to attract attention from private equity funds, he believes.
In the last financial year, funds raised significant funds from overseas inflows, the report found.
"While Australian institutional investors are increasingly looking to invest in offshore PE funds, in FY15 we saw significant amounts of offshore money flowing into Australia: on average, sub-A$300 million funds raised around 40 per cent of capital from offshore; bigger funds raised 50 per cent to 70 per cent from offshore," Mr Casali said.
"There is also a lot of institutional and family office money chasing quality co-investment opportunities. This, coupled with the improved borrowing conditions, means that quality deals will get funded."
Like this story? Subscribe to our free newsletter and receive Lawyers Weekly every day straight to your inbox.