Firms 'are not alone' in facing upheaval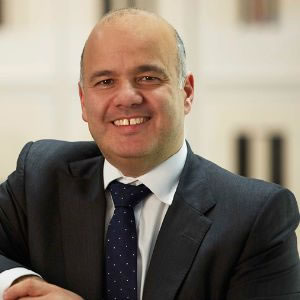 The legal sector is undergoing drastic change but law firms are facing the same challenges as many of their clients, the new Allens head says.
Richard Spurio, who was elected chief executive partner this week, believes firms need to place changes in the sector – including economic pressure and increased competition – in a broader context.
"When we think about the changes in our industry that have already happened and the changes we see coming, the legal industry is not somehow special," he said.
"We're not alone in doing these things. All of our clients are facing it too. The answer for everybody is different, but everybody is dealing with it."
In his view, law firms are undergoing a period of unprecedented disruption.
"I think we're operating in a market which is constantly changing – so we have to be ahead of this change. I think a big part is to remember that if we stand still, we'll become irrelevant," he said.
In particular, he warned competition was increasing due to the influx of large global firms and the entrance of accountancy practices into the legal space.
He suggested law firms look to the corporate sector for inspiration in how to address these challenges.
"If we just look at the way we've always done something or the way our industry has always done something, then our capacity to change will be quite narrow," he said.
However, he also welcomed the newcomers to the field – his mantra is "competition makes everybody better."
At Allens, he pointed to innovative initiatives – including flexible pricing and a new start-up practice, Allens Accelerate – as responses to the current market.
"Clients in their own business are coming under increasing cost pressure and need to do a lot more with less. As a law firm, we need to be alive to that and helping them with that."
He also suggested the alliance with Linklaters had allowed Allens to expand its scope and international reach.
"Clients have appreciated the benefit of having access to that international network and that expertise. We've been able to win matters together that separately we would not have been able to win," Mr Spurio added.
Mr Spurio has replaced Michael Rose, who held the chief executive partner position since 2007. The firm could not confirm whether the election was contested, describing it an "internal board process".