Youngsters make their mark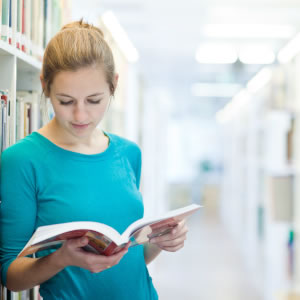 Law students and recent graduates across the country are being recognised in two categories of the Australian Law Awards 2015: Law Student of the Year and Young Gun of the year.
The Law Student of the Year category recognises the academic, community and legal achievements of undergraduates.
One of the eight finalists, Benjamin Tomasi, is completing Honours in Law at the University of Western Australia, where last year's winner, Rachel Lee, hailed from.
Mr Tomasi is a student editor of the UWA Law Review, has competed in international mooting competitions and is employed as a professional assistant at the State Solicitor's Office WA.
Mr Tomasi is also on the board of a community legal centre, Street Law Centre, which provides free legal advice to those who are homeless or at risk of homelessness.
The award also recognises people who have graduated earlier in 2015, such as Sean Roche. Mr Roche, who graduated in March, has launched Lawfunder, a non-profit crowdfunding platform to help community legal centres raise funds for their clients' legal causes.
Mr Roche now manages a team of four people working for the organisation and is a firm believer that "if you can't change the world, you can still change someone else's".
Other finalists for the award are Parrys Raines from Climate Girl/RMB Lawyers, Rachel Boivin from James Cook University/Queensland Courts, Timothy Dingwall from University of Canberra, Cassandra Seery from Deakin University, Jonathon Wenham from University of Adelaide and Carly Stephens from Curwoods Lawyers.
Eight finalists have been selected from 37 submissions for the Young Gun of the Year award, which recognises successful individuals who have started their legal career in the last three years.
King & Wood Mallesons banking and finance solicitor Anna Bennett, one of the category's finalists, said: "I never feel limited by being only two and a half years into my career – my age is only as relevant as someone more senior than me chooses to make it."
Since starting at KWM, Ms Bennett has designed a system to scrutinise financial institutions' conduct risk in the wake of ASIC's financial advice investigations, played an integral role in the new payments platform, and is an 'Insight Coach' to champion KWM's new writing style: 'Insight Focused Advice'.
Another finalist, Kristen Hammond, was admitted to Holman Webb Lawyers in July 2013 and on 1 July this year was promoted from solicitor to associate five days prior to attaining two years' PAE.
Ms Hammond said: "As one of the youngest, if not the youngest, associate in Holman Webb's history, I am a member of Holman Webb's 'emerging leaders' team and am now a mentor to a junior lawyer in my team."
Other finalists for Young Gun of the Year are Amy Zhang from Harmers Workplace Lawyers, Elliott Cheung from DLA Piper, Herjit Saini from Gadens, James Peter Laman from Colin Biggers & Paisley, Peter Dascarolis from Mills Oakley Lawyers and Samuel Kang from Gilbert + Tobin.
The Australian Law Awards will be presented at The Westin Sydney on 17 September – purchase tickets here.
Like this story? Subscribe to our free newsletter and receive Lawyers Weekly every day straight to your inbox.